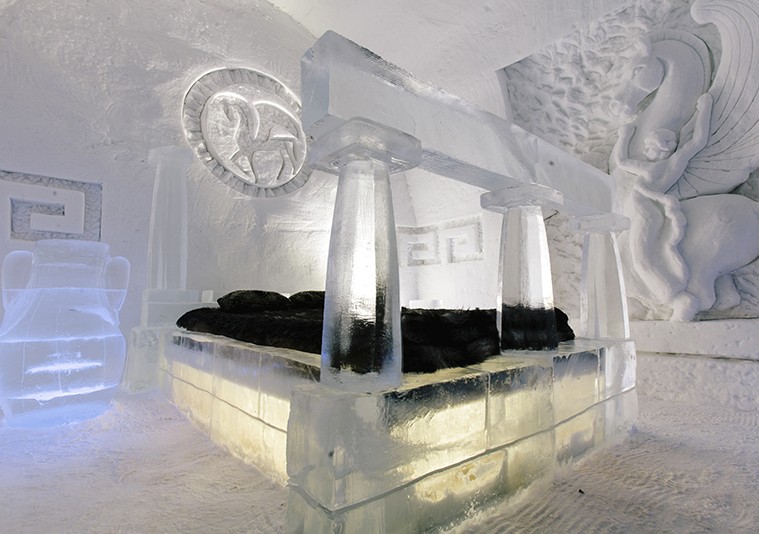 Quebec's Ice Hotel
When life hands you ice, make ice hotels! Hôtel de Glace is a minus-four-degree marvel.
RENAUD PHILIPPE
When life hands you ice, make ice hotels! Make this winter the year you hit Hôtel de Glace, just 10 minutes north of Quebec City.
The 2016 version will be 32,000 square feet, open for business January 4 to March 28. For romance, adventure or just family fun, this otherworldly spot has a bit of something for everyone, provided you are all game for the minus 4-degree average temp. The hotel has 44 rooms and suites, with comfortable mattresses on ice beds. You sleep in your thermals in high-tech sleeping bags, and a heated bathroom is nearby. Enjoy dogsledding, cross-country skiing, snowshoeing or snowmobiling, or just relax in the outdoor hot tubs and sauna. Pure Canadiana. Visit hoteldeglace-canada.com.