SPOTLIGHT
NORTHERN BRAZIL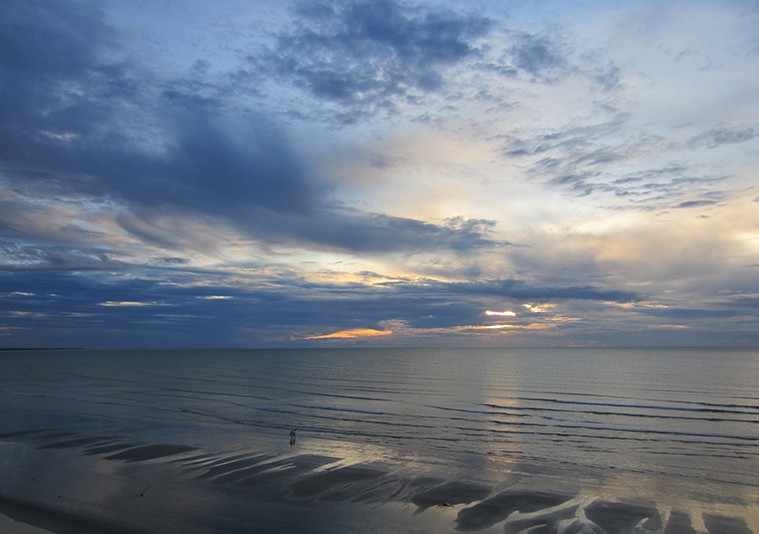 Brazil: Jericoacoara Beach
The northern Brazil coastline reveals dunes, donkeys, sunsets and surf.
Sunset from Sunset Dune
JERI BEACH
DOUG WALLACE
At the first donkey sighting, you know you're in for more than just a regular few days at the beach. Twisting around sand dunes and scrubland in a 4×4 with the tires deflated for better traction is a surreal experience, like you're auditioning for The Amazing Race. Then, the town of Jericoacoara appears out of nowhere, popping out from of behind the dunes.
Located about 300 km northwest of Fortaleza in the Brazilian state of Ceará, Jeri Beach, population 1,200, was once a simple fishing village without electricity, roads or telephones. Now, it's a full-on beach retreat, complete with kite and wind surfing, dune buggies and drivers to hire, surfing lessons to take, sand boards to rent for $1 an hour, palapas to sit under and beer to drink.
The town's tourism boom is fairly recent history: Visitors started arriving in 1985; surfers lured by the calm seas and high waves. Electricity followed in 1998, and the region became a national park in 2002. Because there are still no roads; all the supplies for each and every hotel and business is trucked in over the dunes. A medical helicopter is on hand for emergencies and plans for an airport are in the works.
As for must-dos, once you've visited the photo-op-friendly seaside rock formation of the famous Pedra Furada, short hops by 4×4 are the order of the day. At nearby Paradise Beach, a freshwater lagoon about 20 minutes away, a chilled-out vibe prevails, quiet and unfussy, rather bohemian. This is the best beach club in the area, the perfect spot to sip your caipirinha, Brazil's national cocktail.
Just make sure you're back in Jeri before nightfall, when tourists and townspeople congregate on the giant Sunset Dune at the water's edge west of town to watch the sun sink behind the sea, the horseback riders and the determined sand boarders. This is also where you can watch the spins and kicks of kids performing the capoeira, a Brazilian martial art that dates back to the 16th century. Part dance, part game of combat, it is spurred on by singing chants and acoustic music played on traditional instruments.
After sundown, an almost carnival-like atmosphere emerges along the sandy, unlit streets as people weave their way through market stalls and beach bars, the ever-present smell of barbecue filling the air.
On your way out of town, you can understand why the wild donkeys—once domestic pack animals for the fishermen—never left this place. You won't want to either.
When You Go
Intrepid Travel offers a guided tour to Jericoacoara within a 14-day Northern Brazil carbon-offset experience from Rio de Janeiro, ending in Fortaleza. Visit IntrepidTravel.com. – Doug Wallace (May 2015)
[metaslider id=275]