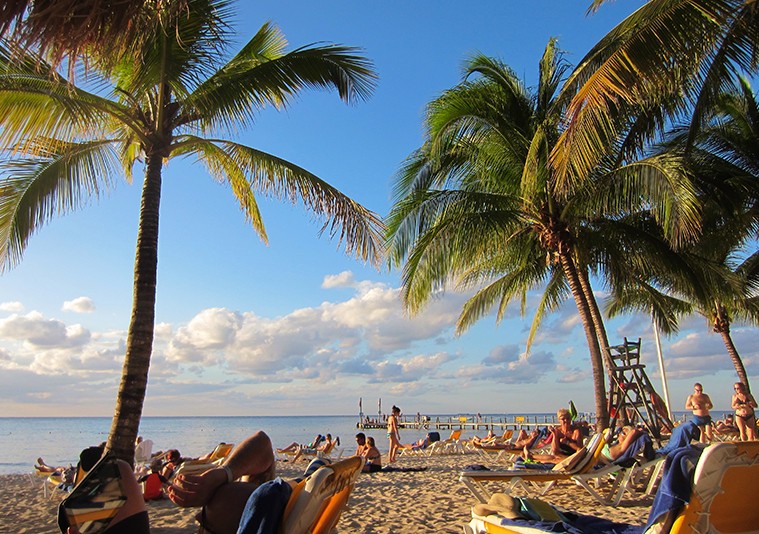 The beaches in Cozumel are a hit, but the diving is phenomenal. (Doug Wallace)
Mexico: Cozumel
Mainland Mexico is lovely, but the island of Cozumel just south of Cancun is off-the-dial beautiful. A little bit country and a little bit rock-and-roll, Cozumel is regaining its footing since hurricane Wilma crashed through in 2005.
Quiet and unhurried, it is considered one of the best places in the world to SCUBA dive, with more than 30 incredible sites on the west coast and a burgeoning dive scene opening up on the east side. Multiple coral reefs are mere minutes from the shore.
Dressel Divers, which operates from the Iberostar Cozumel dock, even takes short breaks back on land between tanks. The all-inclusive resorts are unfussy and quiet, definitely good value. If you feel like adventuring, leave your resort for the day and try out the fun beach clubs around the island, such as Beachclub Buccanos Bar & Grill and Money Bar Beach Club. Margarita, anyone?