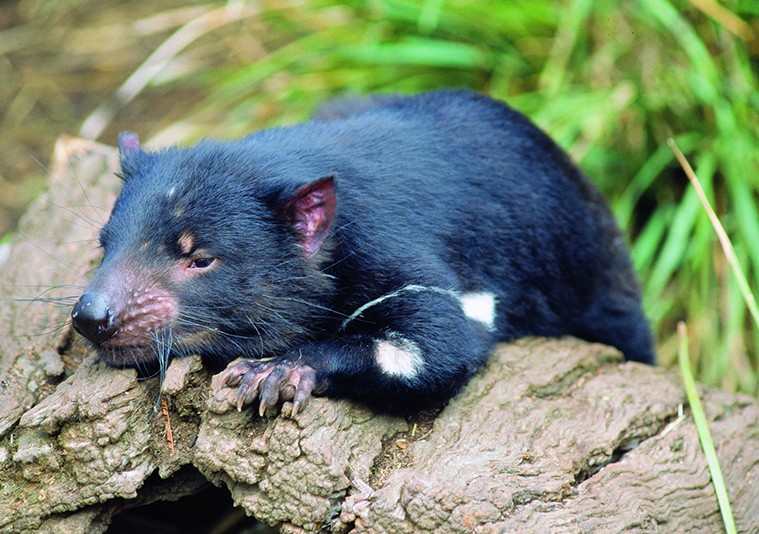 To early explorers, the sun shining through the marsupial's thin ears made them look like they were on fire—the devil incarnate.
Australia: Tasmania
The remote Australian island of Tasmania is perfect for outdoor enthusiasts, as famous for unspoiled natural environment as it is for the Tasmanian Devil.
For such a tiny island, Tasmania has a diverse mix of environments—alpine ranges, wetlands and grasslands, coastal heaths and extremely large temperate rainforests. Almost half of Tasmania is parkland and designated heritage land, with five regions and two islands. No wonder the fleecies love it.
The capital of Hobart is your jumping off point for cool excursions, including a picnic visit to Mount Wellington for one of the best views in the world. Hobart's Salamanca Market is a must-see on Saturdays, as is the quirky Museum of Old and New Art. There are also five, count them, five World Heritage-listed convict sites. Grim but also fascinating.
The 200 species of native orchids make up for the sad convict stories, though, with at least one species blooming somewhere throughout the year. Autumn is the best time to see some of the more rare species, including the autumn bird orchid and the mosquito orchid.
The animal kingdom here is both rich and fascinating—this is the home of platypuses, penguins, wallabies, kangaroos, possums, bandicoots, dolphins, seals, whales in the winter, eagles and the above-mentioned snarling, carnivorous marsupial, to name just a few. December to May (summer to fall) is the best time to see Tasmanian devils, who breed in March.
Skip the ferry from Melbourne and just take the (almost) two-hour flight.