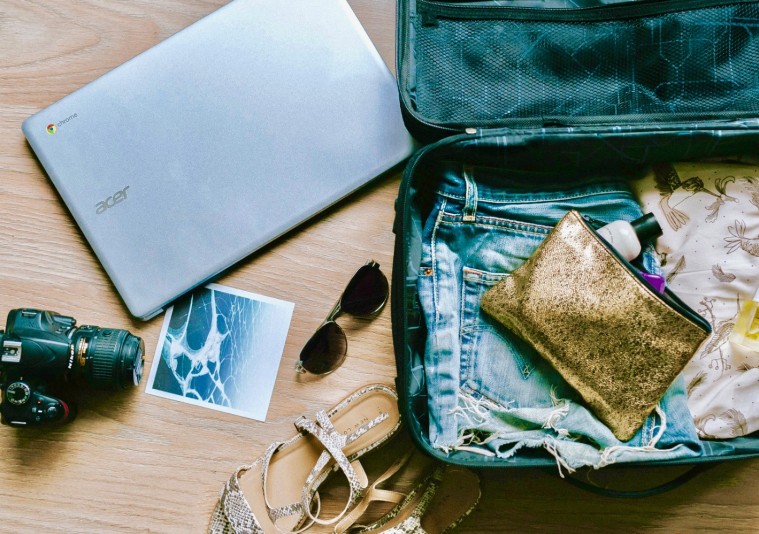 Seriously, you don't really need more than one of anything. (Anete Lūsiņa)
How to Pack a Suitcase
Packing a suitcase needn't be an eat-the-frog exercise. Just follow these easy steps:
1. Absolutely everything in your suitcase needs to match. Break it down into neutrals and one colour palette. Live and breathe "mix and match."
2. Embrace the "Power of One": one jacket, one suit, one skirt, one pair of blue jeans, one pair of khakis, one swimwear item, etc.
3. White shirt, black shirt, blue shirt, repeat. Tan pants, black pants. Versatile neutrals can then be dressed up with colourful accessories that weigh much less.
4. Washable smalls allow you to pack half as many.
5. Pack a few items that are on their last legs, then just wear and toss.
6. Outerwear needs to be either on your back or made of scrunchable nylon.
7. Four pairs of footwear max: dressy, casual, running, flip-flops. Make sure at least one pair is waterproof.
8. Pack miniature toiletries that do double-duty (moisturizer with sunscreen, shampoo with conditioner, scented lotion).
9. No books or magazines-tablet only. Speaking of which, you don't need both a laptop and a tablet.
10. Pack the point-and-shoot not the SLR, and leave things like travel steamers and coffee makers at home.