DESTINATIONS
Winter Adventure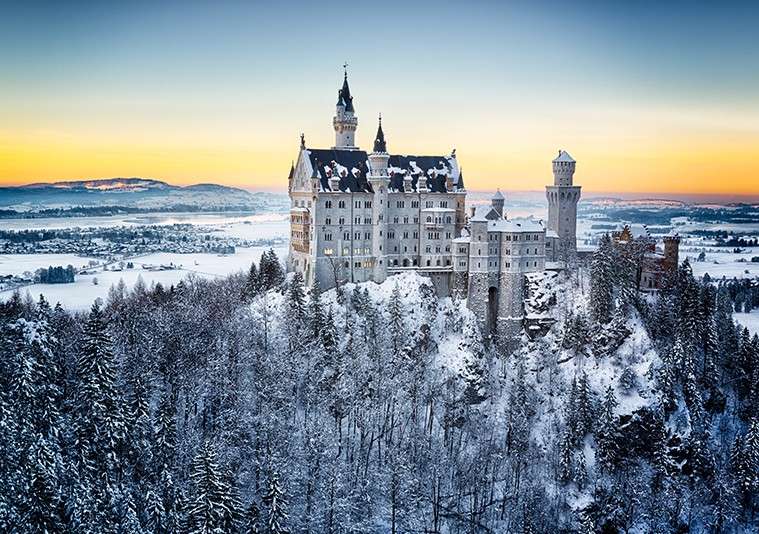 Neuschwanstein Castle
BAVARIA, GERMANY
Neuschwanstein Castle
BAVARIA, GERMANY
CONTRIBUTED
It's dog-sledding, igloo-building, hot cider-sipping, sweater-wearing, winter FOMO fun!
When life hands you winter, make snow angels! It's always hard to earmark holiday money for two winter trips – one sun and one ski – but you can manage it. Happily, Exodus Travels has around 50 cold-weather journeys to entice outdoors adventurers to winter wonderlands around the world.
Winter adventure travel is a great idea, because flights are cheaper, crowds are thinner and your take-home stories are more unique. "You sat on a beach? BO-ring! We went ice fishing in Poland."
At fairy-tale-like Neuschwanstein Castle in Germany, you can commune with the Bavarian Alps and Lake Constance, and take a cable car up Germany's highest mountain. Bratwurst always tastes better when you eat it outside!
Exodus's winter journeys can take you to visit a bear sanctuary, dogsled across frozen lakes, build an igloo, cross-country ski the world's most famous mountains, go on glacier hikes, sip hot cider while exploring Christmas markets and more – in places like Iceland, Italy, Finland, France, Norway, Austria, Albania, etc.
You stay in some fairly quirky digs, including traditional log cabins, locally owned mountain lodges, cosy igloos and icy ice hotels. The sweater crowd never had it so good. Visit ExodusTravels.com.