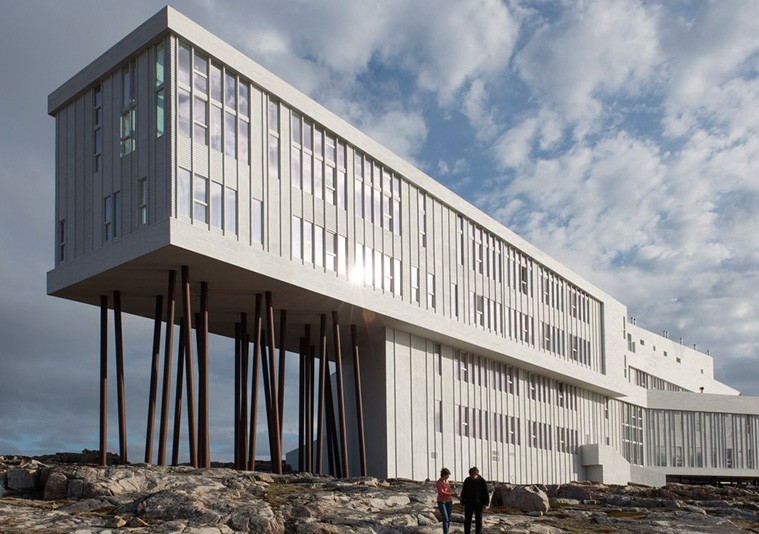 JOE BATT'S ARM, NEWFOUNDLAND
Fogo Island Inn
With exquisite design, spectacular scenery and amazing food, Fogo Island Inn delivers.
JOE BATT'S ARM, NEWFOUNDLAND
CONTRIBUTED
We all know the song "I's the B'y" that put Fogo, Twillingate and Moreton's Harbour in our collective Canadian mindset. But Fogo Island, the largest island in the archipelago at the north-east edge of Newfoundland (at 110 square miles), has been quietly busy reinventing itself, with the help of the beautiful Fogo Island Inn, on the north shore near Joe Batt's Arm.
Open for more than two years now, the ultra-modern inn was designed by Todd Saunders and uses locally crafted furnishings to adorn the 29 rooms. Frette linens, electronic bathrooms, rooftop hot tubs and chef Murray McDonald counter the quaintness with full-on luxury, for a comfort that surprises many. The inn is really a community-adopted project, with profits funneled back into the region. Local hosts, independent of hotel staff, act as social convenors, custom-curating itineraries and playing tour guide. Rates drop during the winter months. From $975. Visit FogoIslandInn.ca.