DESTINATIONS
The Eiffel Tower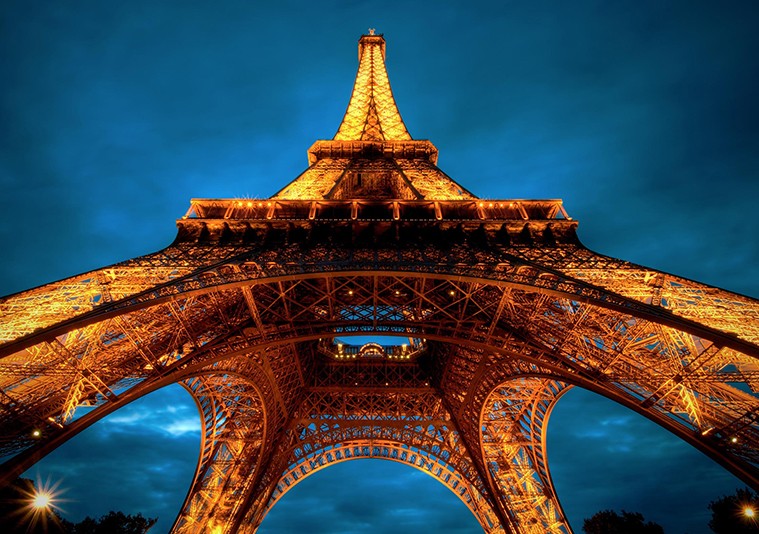 The Eiffel Tower,
PARIS
FULLHDPICTURES.COM
So romantic, so ubiquitous, but still so incredibly neat.
The Eiffel Tower is all those things, and you really need to make a pilgrimage to the top of the 1,710 steps in your lifetime. Just like the changing of the Buckingham Palace guard and the edge of Niagara Falls, this must-do is one of the top most-photographed monuments in the world, consistently beating out both the Statue of Liberty and Big Ben.
Built in 1889, it was the tallest building in the world at the time: 1,062 feet. It was named after civil engineer and architect Gustave Eiffel, but actually designed by his senior engineers Maurice Koechlin and Emile Nouguier. The 10,000 tons of iron latticework is painted every seven years to ward off the rust and to make sure it looks postcard-perfect for the seven million people that visit each year. Make a day out of your visit to the Champ de Mars; bring a picnic or a frisbee. And just try not to take a selfie with it sticking out of your head—or between your thumb and forefinger. We dare you.
Like this post? Subscribe to our newsletter and get loads more!