DESTINATIONS
Kyoto, Japan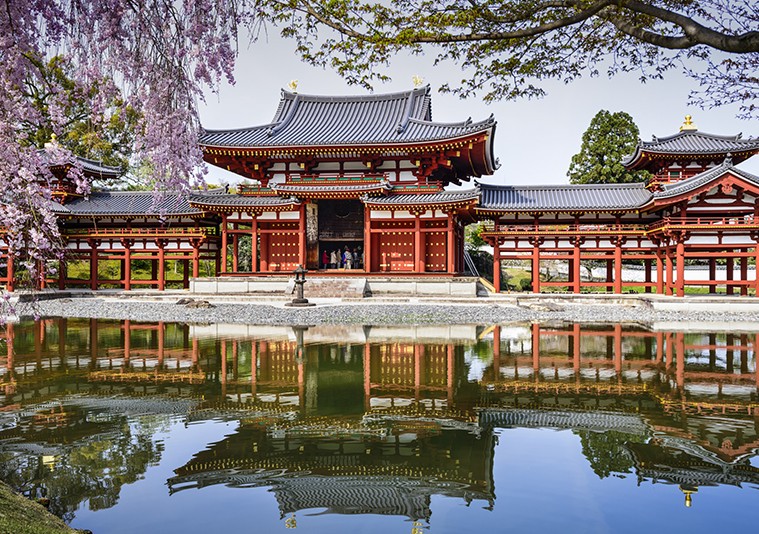 HDPHOTOWALLPAPER.COM
I will never forget the day we decided to bike around Kyoto (the best way to see all the temples efficiently, said the guidebook), despite the 100% chance of rain. And rain it did – for hours. But April showers didn't dampen the beauty of this amazing city.
Bust out the frequent-flyer points you've been saving and join the hundreds that flock here at the beginning of April each year when the warmer temps coax out the incredible cherry blossoms. The Japanese themselves also trip in, many with their families in tow in traditional formalwear for the annual family photo. Maruyama Park, Kiyomizu Temple and Daigoji Temple are all terrific places to spend time. Aside from temples and gardens, the Arashiyama bamboo forest is so otherworldly, you will feel like a flea on a dog's back, and the Monkey Park in the mountains nearby is worth the rather steep hike.
Our wet map fell completely apart, and we pieced it back together incorrectly – and got horribly lost. My passport never did dry out. But we had a great time and I can't wait to go back.
Like this post? Subscribe to our newsletter and get loads more!