DESTINATIONS
The Final Frontier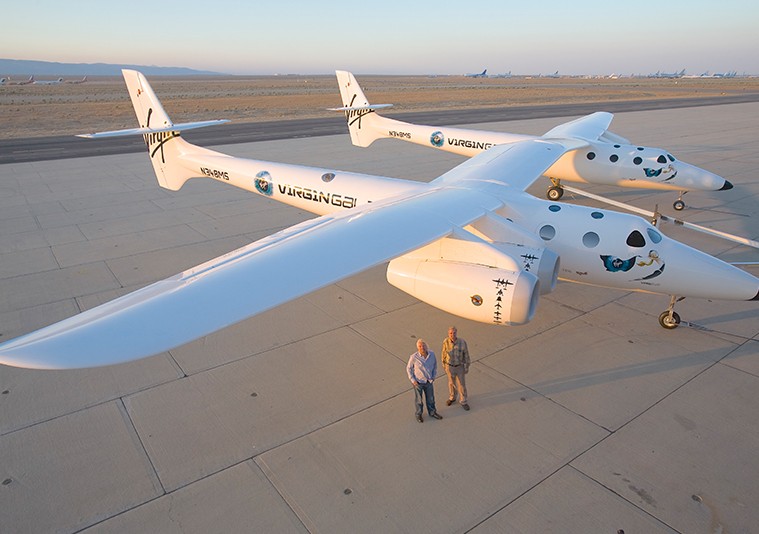 Virgin Galactic
WHITE KNIGHT 2
Virgin Galactic
WHITE KNIGHT 2
CONTRIBUTED
More than 500 people have already signed up to go to space.
Since the in-flight breakup of SpaceShipTwo in October 2014, Virgin Galactic has been slowly inching back toward successful commercial space flight, on top of all the work they do launching satellites. And even at USD$250,000 a pop, seats are selling for trips to space. Travellers get three days of training in New Mexico at Spaceport America before heading 50,000 feet into sub orbit at almost 3,000 mph. Not only do you experience zero gravity and have a chance to look down on all of mankind, you also get to rub elbows with airline co-owner Richard Branson at the Astronaut Forums he hosts either at his home in the Caribbean or on his game reserve in South Africa. This really is an exclusive club. With Y-3-designed flight suits for all personnel, this will certainly be the most stylish space cadets in the universe. Virgin continues to enlist the help of more than 100 space agents, but you can simply visit virgingalactic.com and dream – or drag a bale of money down from the attic. Don't forget your Space Modulator.
Like this post? Subscribe to our newsletter and get loads more!