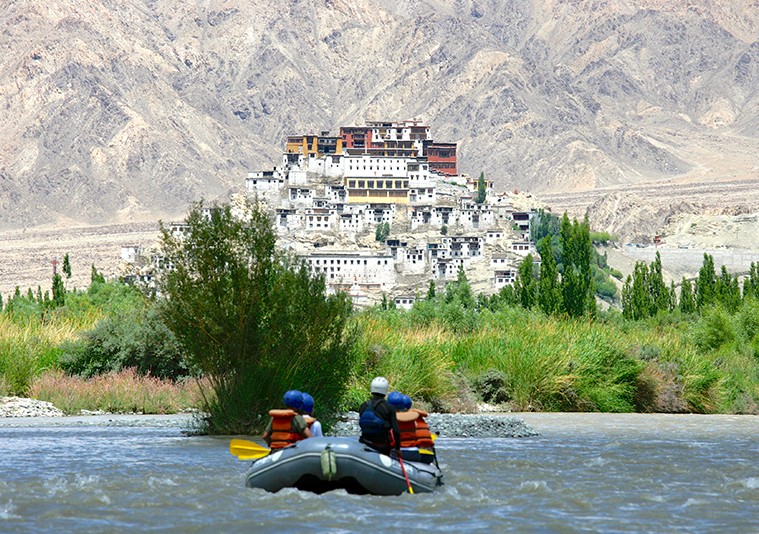 Rafting in Ladakh,
INDIA
The Himalayas
You won't find anywhere more enriching or beautiful than Northern India.
Rafting in Ladakh,
INDIA
CONTRIBUTED
This summer, head for the hills—you won't find anything more enriching or achingly beautiful than Northern India.
Always a top spot for committed backpackers and mountaineers, this remote region also welcomes the regular traveller via the inventive Shakti Village Experiences. These adventures offer private tours through a paradise of pristine nature. There is rafting, camping, camel riding and cooking classes, along with hikes to villages and temples. You stay in a traditional Himalayan home with a porter, chef and guides that keep things safe and comfortable. It is definitely off the beaten track, but with niceties you wouldn't expect at 10,000 feet above sea level. Visit shaktihimalaya.com.