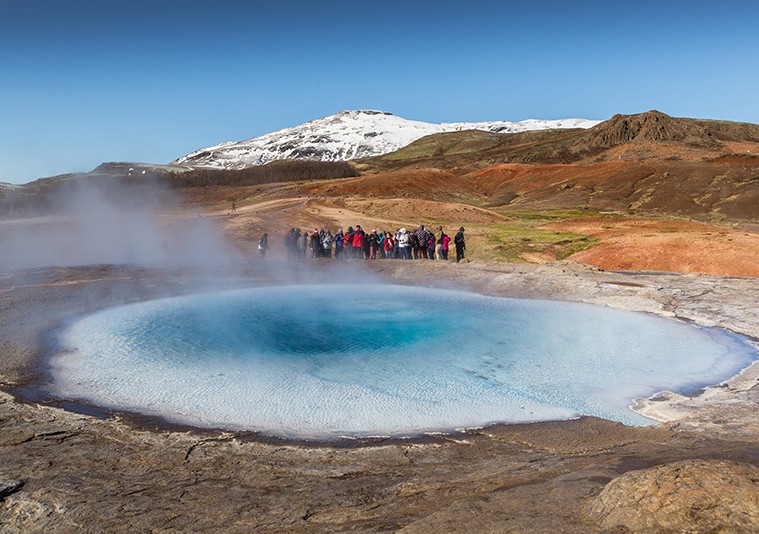 Skolaferdalag Energy Pool,
ICELAND
Skolaferdalag Energy Pool,
ICELAND
VISITICELAND.COM
You may not believe the deals you can get these days with Icelandic Air, which is on a continuous mission to boost tourism to Iceland.
And while many people visit in the late fall to see the northern lights (when deals peak), the weather is best in June – provided your hotel has thick curtains to block out the sun, which only goes down for a couple of hours before daylight returns.
Tours within the interior are very organized and not as burly as you would expect, i.e. even your mother might like this. Overnight camping trips see you kitted out in everything you need, spending the night on the open lava fields, which look more like the moon than Mother Earth. Glacial lagoons, waterfalls, the famous Geysir and Thingvellir National Park should all be on your list. The food is absolutely insane in Reykjavik, as New Nordic-influenced chefs try to outdo each other with national cuisine that is at its farm-to-table freshest; after all, these people have been fishing, farming and foraging for 1,000 years.
Work it so you hit the Blue Lagoon, which is very near the airport, right after landing. Nothing takes the sting out of an overnight flight better than healing geothermal waters. Check out VisitIceland.com.