DESTINATIONS
Whale Watching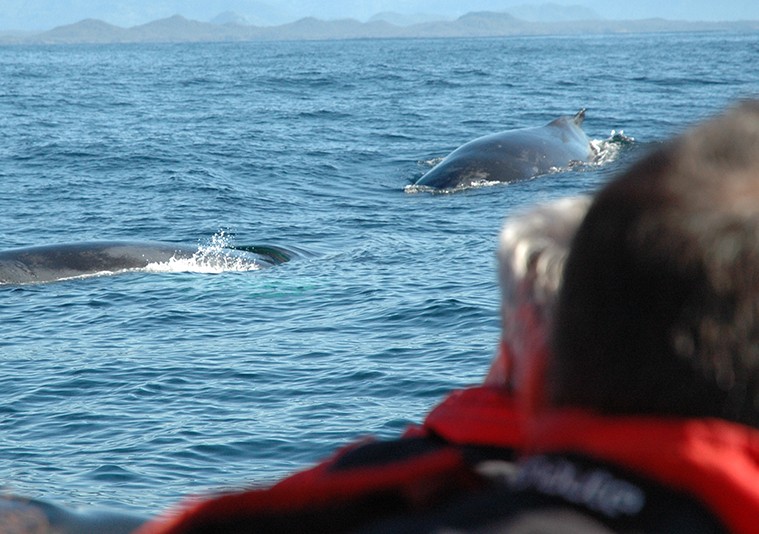 Whale spotting with
Remote Passages Marine Excursions
Whale spotting with
Remote Passages Marine Excursions
REMOTEPASSAGES.COM
Surfing and storm-watching are plenty romantic enough, but catching sight of a whale in Tofino is really the ticket.
This popular whale-watching region on the west coast of Vancouver Island at the south edge of Clayoquot Sound is worth the trek. Dropping by next time you're on the West Coast could be one of the most romantic decisions you'll ever make. The entertainment is free provided courtesy of the annual grey whale migration from March to October, as 20,000 whales make a 20,000 kilometre round trip from Mexico's Baja Peninsula where they mate in the nice, warm water to their annual stomping/feeding grounds near Alaska. Humpback whales, seals, sea lions, eagles and otters are also spotable here.
Quite a few tour operators will take you out to sea in a wide variety of vessels, including the speedy zodiac boats so you can get super close to the show, with most trips lasting two or three hours. Watching from land is difficult even with binoculars (and far less romantic). Speaking of romantic, don't forget the seasickness medication. Visit TourismTofino.com.