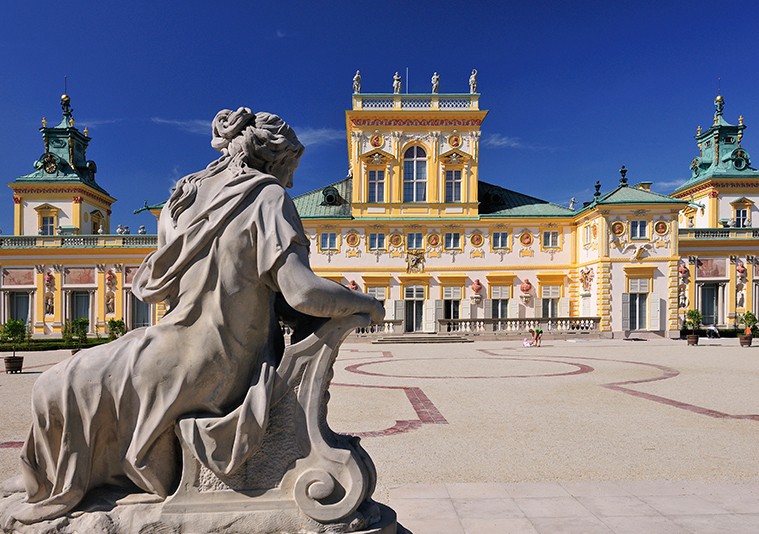 Wilanów Palace,
WARSAW, POLAND
Warsaw
The capital of Poland is currently enjoying a bit of a resurgence.
Wilanów Palace,
WARSAW, POLAND
Trending now: Warsaw. Not that anyone's surprised. The capital of Poland attracts visitors buoyed by both the budget-friendliness and a renewed energy.
The birthplace of Chopin, whose life and music is celebrated all over town, Warsaw is teeming with carefully restored buildings and monuments, lush parks and palaces, new galleries and old museums, not to mention delicious cakes and strudel. And when the New Town dates from the 14th century, you've got some serious history and rebuilding going on. (Old Town is from the 13th century.) Be sure to stop in at the Wilanów Palace (pictured), the 17th-century Lazienki Królewskic Park and Palace complex and the Museum of the History of the Polish Jews, which just opened last year. If you're not renting a suite at the H15 Boutique Apartments (from $155), you're staying at the Hotel Rialto (from $80) or the Hotel Bristol (from $175), a luxury Starwood property. Visit WarsawTour.pl.