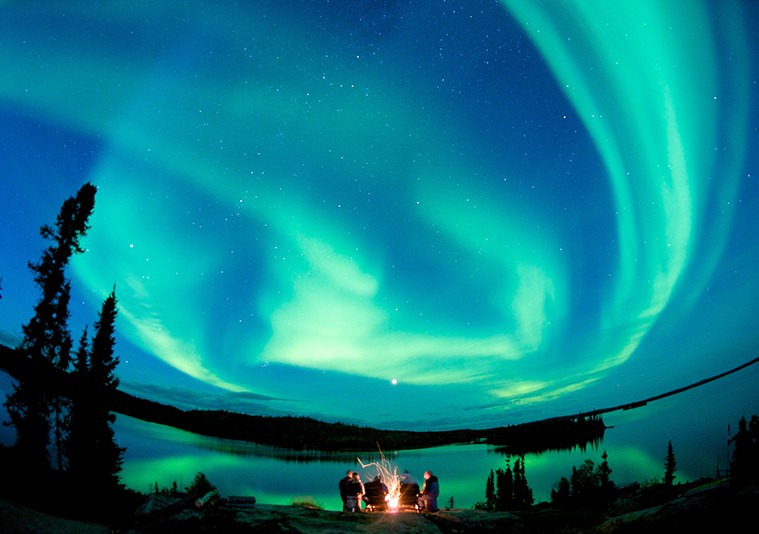 NORTHWEST TERRITORIES TOURISM
NWT Light Show
North for the northern lights? You can even watch them from your bed at Blachford Lake Lodge, a fly-in-only wilderness resort just north of Great Slave Lake, NWT. As you can imagine, things north of the 60th Parallel are breathtakingly beautiful, and the aurora borealis only add to the draw, which you can see from the dining room, from the lounges – even from the hot tub. There's no escape.
And when you're not hanging out in the teepee, you can cross-country ski, snowshoe, skate, snowmobile, dog-sled and go ice fishing. You can even go toboganning on sealskins or try your hand at igloo-building. This is pure Canadiana, people.
Winter programs start December 21 and continue to mid-April, with weekend packages starting at $1,155, all-inclusive from Yellowknife – return airfare, meals, facilities and equipment. The eco-friendly resort can even supply you with winter clothing to bundle up in. The Duke and Duchess of Cambridge bunked down here in 2011, so you can bet their picture is on the wall somewhere. Splurge for one of the private log cabins. Visit BlachfordLakeLodge.com.