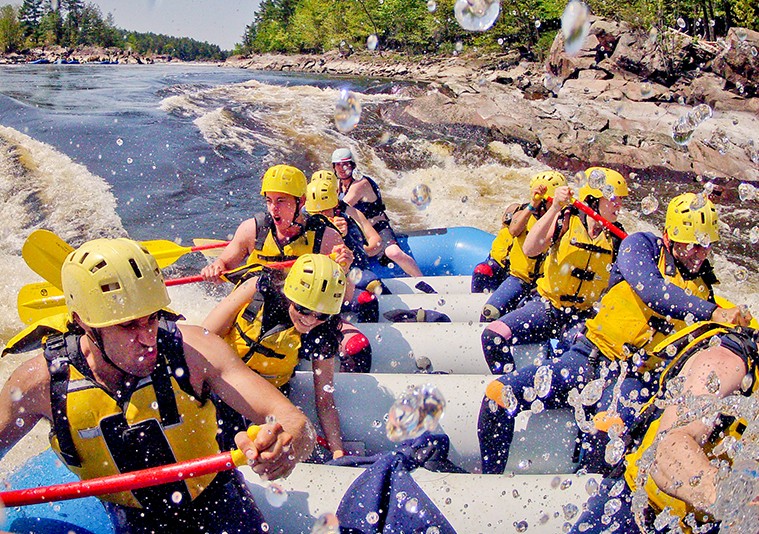 White Water Rafting
You have to do this at least once in your life.
WILDERNESSTOURS.COM
It's a lot easier than it looks. Sort of. And the nice thing is, you don't have to leave the country for full-on, multi-sport white water rafting adventure.
Most Canadian rafting companies are family-oriented, with one- to seven-day outings in a variety of vessels, with the difficulty ranging from easy to expert. If you're heading west, Kootenay River Runners (raftingtherockies.com) in Radium, B.C., has been taking people down the Kicking Horse and the Kootenay Rivers since 1976. Further up the river, Golden, B.C., is home base to the Glacier Raft Company (glacierraft.com) and Alpine Rafting (alpinerafting.com). TourismGolden.com has a full list of rafting companies in that area. On the other side of the country at Forresters Falls, ON, the Ottawa River is no slouch for thrills and chills. Two outfits of note there: Wilderness Tours (wildernesstours.com) and Owl Rafting (owl-mkc.ca). And in eastern Quebec, you have to take a float plane to the remote Magpie River, where you camp under the stars with international adventurers, Earth River Expeditions (earthriver.com). Raft safely out there, people.