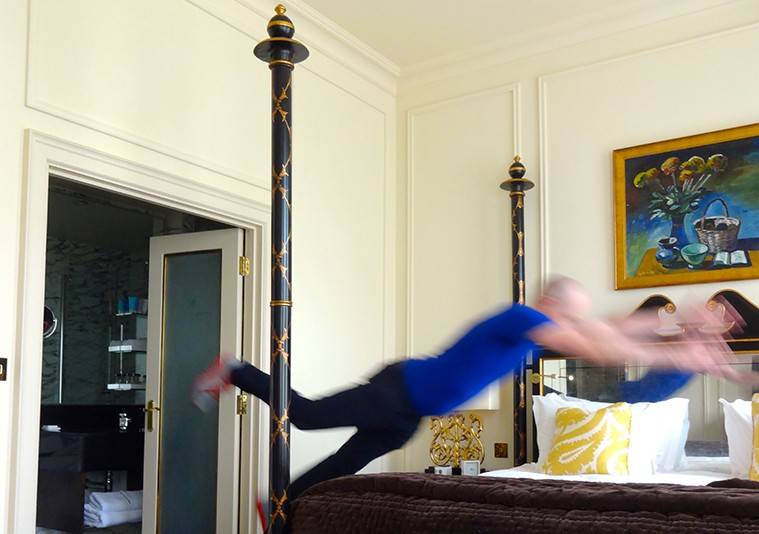 SmithHotels.com is full of tips on getting the most out of your hotel. (Tim Stewart)
Boutique Hotel Hunting
Trust the British to have a nickname for a naughty hotel stay. The "Mr & Mrs Smith" weekend is a pseudonym for a romantic escape for two.
It's also the name of an online boutique hotel finder that we turn to to unearth off-the-beaten-path places to lay our heads via SmithHotels.com.
Co-founders James and Tamara Lohan have been helping people find the perfect hotel for more than a decade, well-known for "dirty weekends in the best possible taste," says James. "We're marketing small, independent, unique hotels that have quirks. We act as matchmaker between the customer and the hotels."
Now operating in Canada with smithhotels.com, the Lohans know what you should be looking for in a boutique hotel room. "Size will determine the kind of experience you're going to have," says James. "Sometimes you want a buzzy atmosphere and sometimes you want something intimate. From the size, you can work out what kind of experience the hotel is going to deliver."
Food is probably the next most important thing to consider. "Try to find out about the chef; have they won any awards? Is it formal or casual? We also look for spas—this is an indulgent weekend away, after all." The site also lists the top places to eat, drink and be merry in the vicinity of each hotel that gets their stamp of approval.