DESTINATIONS
Fall for Nantucket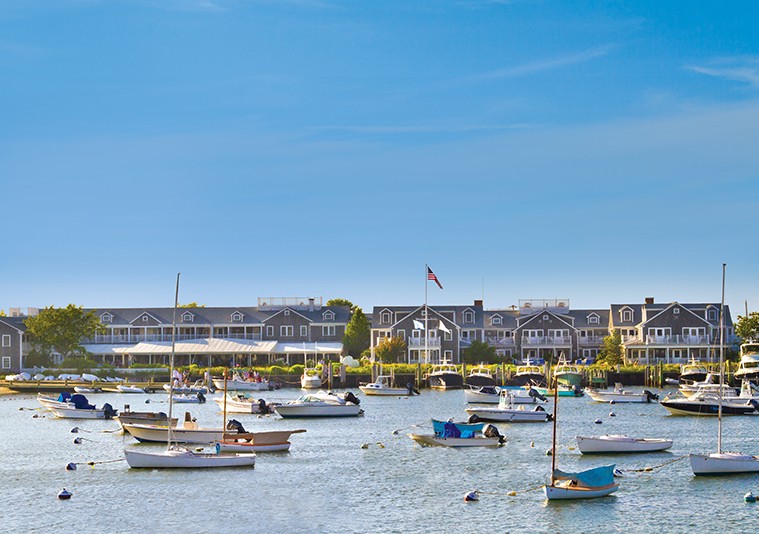 NANTUCKET, MASSACHUSETTS
CONTRIBUTED
Southern Massachusetts, baby! Nantucket is not just for summer anymore – and here's 10 reasons why:
The population drops from 80,000 to 10,000. Everybody has gone home, so you can wander the cobblestone streets and rub elbows with the locals without tripping over other tourists.
In the fall, you can still bike, sail and golf, and generally enjoy the outdoors a bit longer.
The Whaling Museum, which relates the island's 19th-century history as a whaling hub – practically empty.
The high-end boutiques have time to give you more personal service.
You can get a table at any of the nice restaurants.
Scallops are smaller and more velvety at this time of year, harvested from the chillier waters.
No line-ups at Juice Bar, the go-to ice cream parlour.
The annual Christmas Stroll, December 2 to 4, is classic New England: markets, carolers, 80 trees decorated by local artists and special sales. Santa arrives by coast guard.
Digs are cheap: Three-storey mansion the Jared Coffin House (circa 1845) has rooms from $205. Lobstering and surfcasting are on the agenda at The Wauwinet (circa 1875), with rooms starting at $260. And the gorgeous and sprawling White Elephant (circa 1920s) has deals from $300.
This makes a great anniversary present. (Wink, wink.)
Cape Air can get you there from Boston in about 45 minutes, or you can make it a road trip. Visit nantucket-ma.gov and massvacation.com. While you're there, may as well enjoy the whole state. Here are 100 things to do in Massachusetts from Your RV Lifestyle.