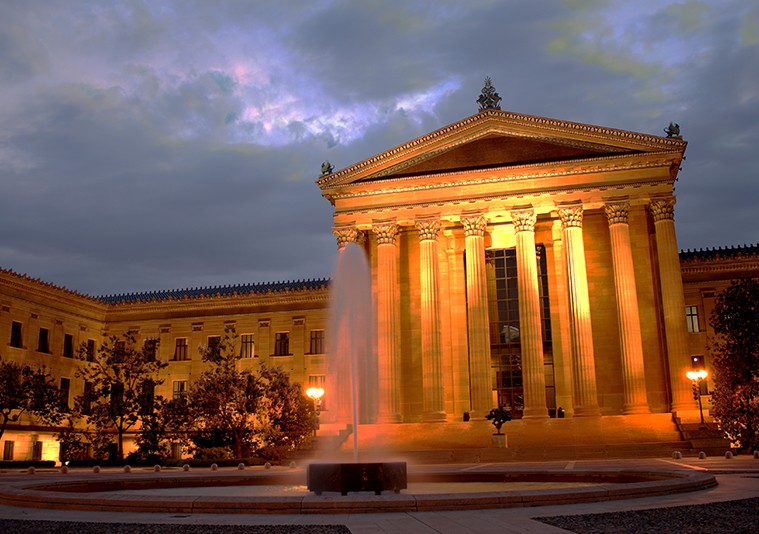 Philadelphia Museum of Art, Pennsylvania
Philadelphia
Head to Pennsylvania's largest city for the cheese steak sandwich—stay for the history lesson.
On top of 300-year-old architecture and a rich heritage, Philadelphia promises all the food and fun of New York, but with way better prices. And with only 25 blocks from river to river, it's an easy place to get around.
There are touristy boxes to tick, of course: The Liberty Bell is on display here, plus you need to visit Independence Hall where both the Declaration of Independence and the Constitution were signed. The Italian Market is a real hub, the oldest open-air market of its kind in the U.S. The Philadelphia Museum of Art houses more than 200,000 works spanning 2,000 years.
The city of brotherly and sisterly love, though, is widely known for its staple sandwich. The story goes that two hot dog vendors, the Olivieri brothers, got tired of eating hot dogs everyday for lunch, so one went to the butcher for a steak, which they then chopped and fried and ate it on a hot dog bun with some fried onions. A regular customer, a cab driver, lured by the smell, asked for the same. A star was born. The crusty Italian roll soon subbed in, and the provolone cheese was added a decade later, reportedly by an employee of the brothers. This morphed into Cheez Whiz at some point, but you can still find provolone versions. There's even a vegan version if you lean that way.
And to walk off the sandwich, the steps to the Philadelphia Museum of Art will do fine—forever captured on celluloid by Sylvester Stallone in Rocky.