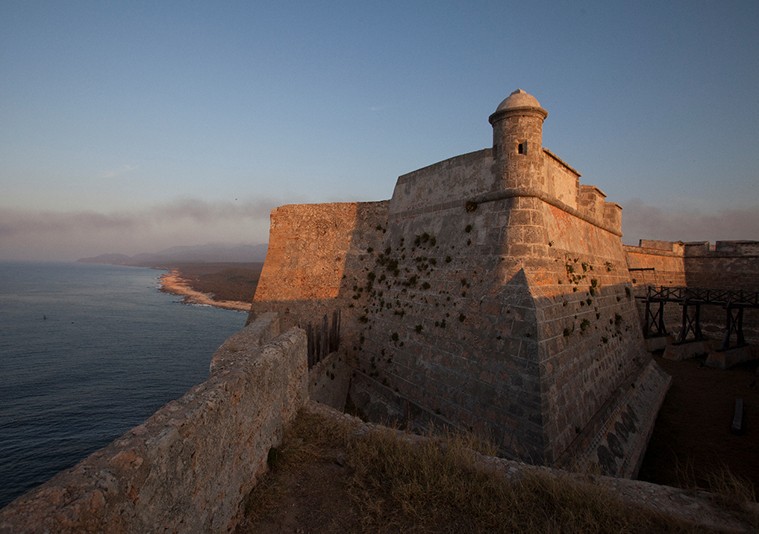 Cuba
You'd think that once Castro was dead, things would take a turn for the better in Cuba, but you'd be wrong. This country has been repressed and messed up for what seems like 100 years.
There are many great reasons to go to Cuba, but you have to be ready for all the crap. You need to be able to copy with a great many things, which I simply cannot. These include the black market, the two currencies (such a slap in the face!), the self-importance of the privileged, the irksomeness of the apathetic, the tourism prostitution and the desperation the citizenry. Sorry, but I could really go on.
• The island has nine UNESCO World Heritage Sites. This is more than any other Caribbean nation.
• The beaches are stunning. And the scuba diving in the south is incredible (Caribbean side). I sat on a bus one day for two hours to dive the wall in the Bay of Pigs and it was like a Dali painting. I truly can't compare it to anything else. I even broke my own rule and went deeper than I wanted, but it was worth it.
• The art and music are both exceptional. And the colonial architecture will charm the pants off everyone, and not just in Havana.
• There is an arts enclave. Santiago de Cuba, Cuba's second largest city founded in 1515, has been pushed and pulled by Spanish, African, French, Haitian and Antillen influences. It is a cultural hub, home to many artists, musicians and writers. The fortress of Castillo de San Pedro de la Roca, built in 1700 and restored in the 1960s, overlooks the bay just a few miles southwest of the city.
• It's really old. Trinidad is one of the oldest European Cuban settlements, a UNESCO Heritage Site and architectural gem best known for its churches and museums. The centre of town is very well-preserved. Trinidad's province, Sancti Spiritus, is great for nature-lovers and outdoor exploration. Nearby Topes de Collantes is a nature reserve park known for its hiking, waterfalls, spa mud baths, and postcard vistas.