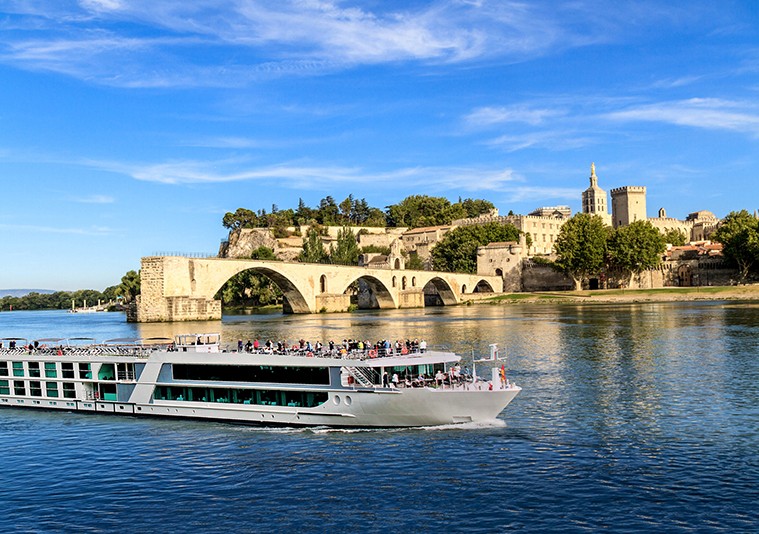 CONTRIBUTED
It's never too early to start planning Europe. Where's it going to be this year?
Business is booming in the river-cruise sector, and that kind of holiday livin' is definitely easy, trust me. Proof positive is Emerald Waterways, which is rolling out three new ships this year. This not only almost doubles their fleet, but also expands their itineraries into France and Portugal.
The Emerald Destiny will start sailing the Rhine and Danube rivers in April, carrying 186 guests. It features the popular indoor balconies in most cabins, and an insanely cool pool-cum-theatre at the ship's aft. A retractable floor and roof sweep in, the movie screen comes down, and the popcorn comes out. (See the pictures below.)
The Emerald Liberté will head down the Rhone and Saône rivers in France, also in April, with 138 guests. The itineraries have been pumped up to include the company's Emerald Active hiking and biking programs, plus the talents of award-winning French chef Fabien Morreale.
And the Emerald Radiance will sail the Douro River in Portugal with 112 passengers starting in May. Its Riverview Suites are a spacious 330 square feet, with panoramic views from special drop-down windows, walk-in closets (!!!) and all the amenities of the Owner's Suite. Pretty posh.
Emerald has various deals on upgrades and extras and such from now until the end of March if you're interested in saving money which you are. Visit EmeraldWaterways.ca.