TRENDING
Kempinski in Cuba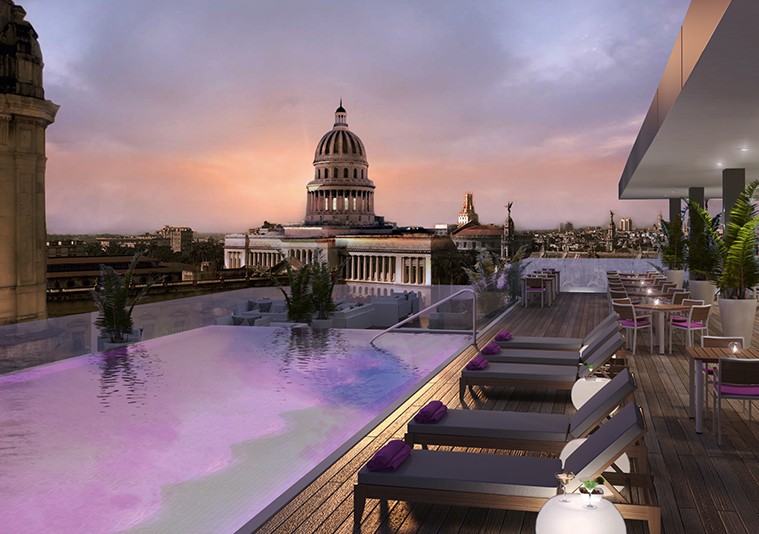 The Gran Hotel Manzana
Kempinski La Habana, CUBA
CONTRIBUTED
Talk of Cuba continues to swirl among travel industry insiders, much of it about how promimently the U.S. will feature in the future of the island's tourism. Super-nice, then, to hear about more solid plans: the forthcoming opening of a fantastic Kempinski hotel opening this year in the UNESCO-designated Manzana de Gómez building in the heart of Old Havana.
The Gran Hotel Manzana Kempinski La Habana will be the European luxury chain's first hotel in Cuba, and it looks like they're doing it up right, touting it as Havana's first modern luxury five-star property.
The 246 rooms and suites – from 40 to 150 square metres – are kitted out with a colourful and refreshing modern trad design. Throw in lavish original architectural flourishes and vaulted ceilings and you've practically got a movie set. Opened in 1910, the iconic heritage building was Cuba's first European-style shopping arcade, with diagonal inner walkways connecting the corners of the block's four surrounding streets.
Three restaurants, a gorgeous rooftop terrace and swimming pool with sweeping views of Old Town, and a 1,000-square-metre bespoke spa by Switzerland's Resense luxe up the luxury even harder. The cigar lounge is an absolute no-brainer.
I just like saying Manzana La Habana. Visit the hotel website here.