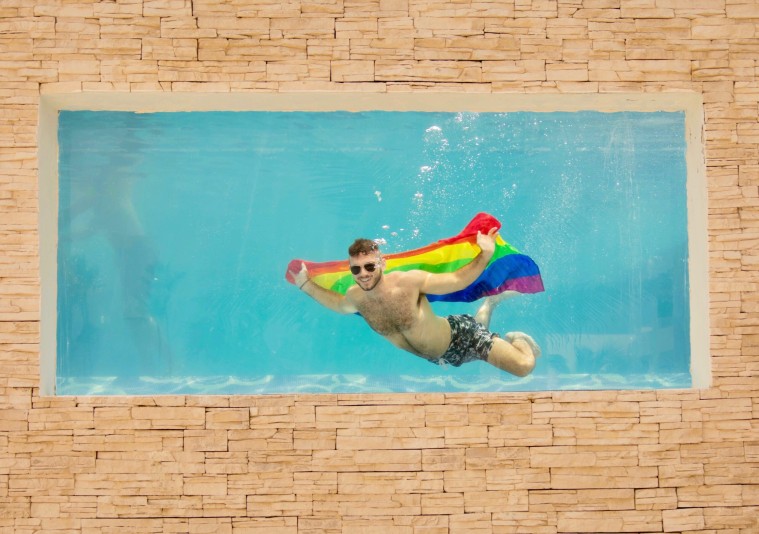 CHRIS ZAPATA PRADO
Dominican Republic: CHIC Punta Cana
This "all-exclusive" adults-only sunspot on Uvero Alto Beach just north of Punta Cana on the famous Coconut Coast is sexy fun. It's a guilty-pleasurable mix of South Beach and Las Vegas, glam as all get out with just a dash of cheesiness to make things interesting.
Vibe: You know that bubbling-under house music soundtrack that sounds like nothing and never ends? That. The CHIC Punta Cana is rather a scene, but you don't have to participate if you don't want to. A big casino with Blackjack, Roulette and slot machines is open from noon until 3 a.m. This is balanced out with a Detox Oxygen Bar that serves recreational oxygen shots and healthy drinks.
Rooms: The 320 rooms at the CHIC Punta Cana are super modern, mostly all white with black trim and purple light. That sounds like the '90s, but it's actually fun; you feel like you're starring in a Disaronno TV commercial.
F&B: The à la carte restaurants are an interesting mix: Italian, Japanese, Middle Eastern and steak house, all lavishly decorated and trying really hard. There's a giant round bar between the lobby and the casino and a sports bar cum nightclub combo that also has billiards. This is good if you want to escape the heat for a couple of hours and watch the game, whatever your game is.
Extras: The Diamond Club upgrade is worth the splurge, as they lay it on thick: butler service, better room-service menus, private check-in lounge, exclusive pool and beach areas, and a Club Lounge that you should not pooh-pooh, because this is where all the nicer booze is. But the Diamond Club kicker is access to the glass-walled, mosaic-tiled Mermaid Pool.
Off-Site: Try to make it over to the coast of Bavaro to soak up the surf vibe and hop on a catamaran for a few hours. You can snorkel in the Cortesito Reef and relax in the natural pools. These are party boats, so bring a fit liver.
Rate: $$$