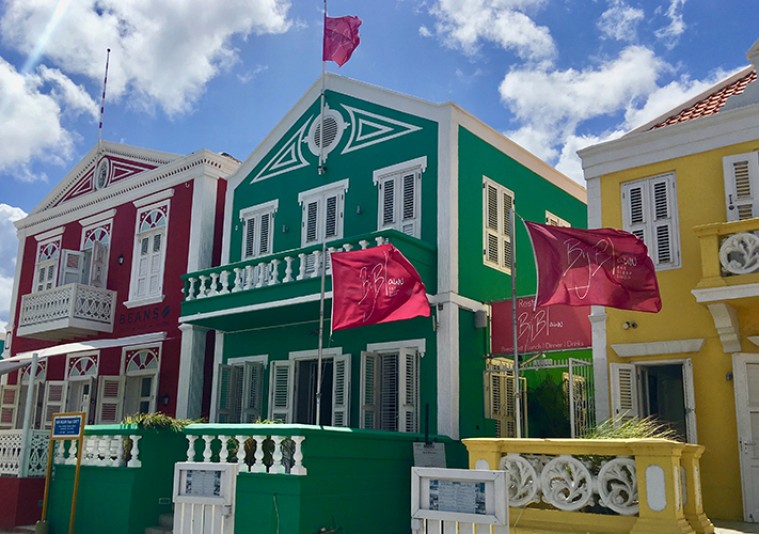 TRAVELRIGHT.TODAY
Curaçao
Curaçao, the gem of the southern Caribbean, yields the best of island life with an exquisite icing of European chic to make things even more interesting.
Curaçao and its capital city Willemstad form a complete vacation checklist: brilliant-blue waters, 35 white-sand beaches, a heritage comprising more than 55 different cultures (including Dutch, Spanish and Portuguese), beautiful European Colonial architecture with more than 700 listed buildings and a healthy perspective on the LGBTQ, including their own.
The benefits don't stop there. This island of 160,000 is also outside the hurricane belt and blessed with trade winds that make it not seem quite so hot. Visitors find excellent and eclectic museums, some of the best scuba diving in the world and an actual café society due in part to the thousands of Dutch tourists who flock here year-round, including a large number of students.
• Mix up your accommodations and their locations. Spend a few days in the Pietermaai district at one of the boutique hotels, a day or two at Floris Suite Hotel (particularly for Friday night's lobby party at 6 p.m.), maybe rent an Airbnb in the Jan Thiel area. There are all-inclusives, but you don't really want that.
• Don't be afraid to go out at night. Pietermaai is where the action is. Hit Mundo Bizarro for cocktails, Ginger for Asian Caribbean or Kome for a steak, then Miles Jazz Café for live music. Don't shy away from the local food stalls and markets.
• Spend at least one full day or two in Westpunt. Hike up to the top of Mount Christoffel (at dawn, before the heat begins), drop by Shete Boka National Park to see how the crashing waves have sculpted the coastal limestone, and try the iguana stew at Jaanchie's for lunch (mind the bones).
• Beach-hopping is an actual thing. Each little bay has its own personality. Playa PortoMari has resident red pigs Woody and Willy (not kidding) to romp with, while Playa Piscado is busy with half a dozen wild turtles who clamber for treats from the local fishermen and delight the families swimming along just a few feet away. Lagun Beach is tiny and more peaceful, popular with divers and locals. Really, the whole island is a diver's paradise with more than 60 sites.
• Rent a car right at the airport. Take note that gas is expensive.