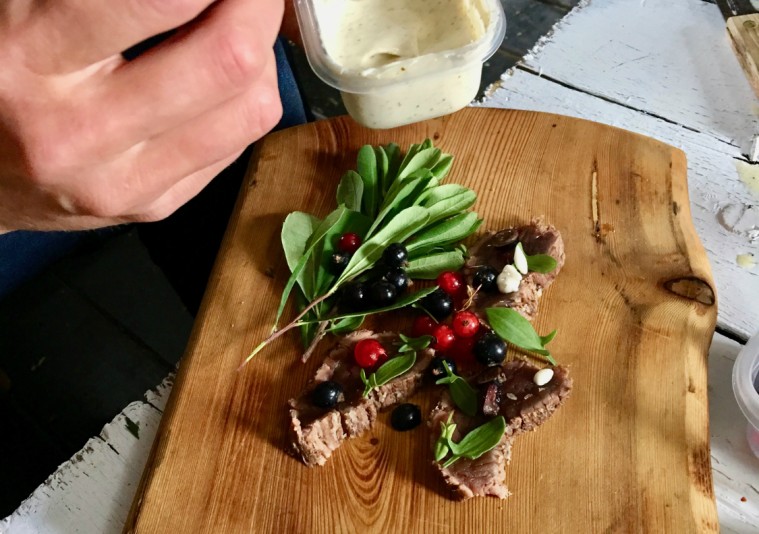 DIshing up moose tenderloin on The Rock with Cod Sounds. (Doug Wallace)
I ate a moose and I liked it
AVONDALE, NL—I've been using the word "foodways" a lot recently, in writing descriptions of a cultural—and generally traditional—dish or ingredient or preparation style, even within my own country: Forty-five minutes outside St. John's in Avondale, NL, we meet Chef Lori McCarthy of Cod Sounds. We comb the Conception Bay shoreline for greens, wander through her garden, then pull up by the wood stove in the cabin and tuck into tea from our foraged sprigs, fresh scallops cooked on a rock plucked from the stove, moose tenderloin, sautéed chanterelles—I am in heaven.
McCarthy is at the forefront of this tradition-based wild-food movement, not by reimagining Newfoundland foodways, but by elevating what's already there, preserving the food heritage. Visitors eat this up, while she picks berries, smokes a char, cures bacon, dresses a grouse.
The Instagram posts make me salivate on an hourly basis—and there are two. I just don't think I could catch a rabbit in downtown Toronto, so this will have to do.