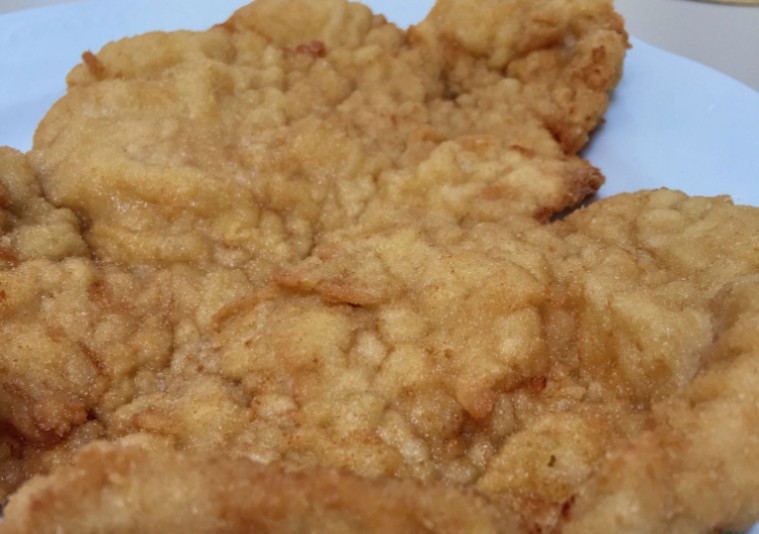 Have the schnitzel. (Doug Wallace)
Pounding my pork in Vienna
VIENNA, AUSTRIA—I have two hours to scream around Vienna or I won't have time for a nap. I've been on a bus tour, an excursion as part of my week-long Scenic river cruise down the Danube, and now I'm rushing through perhaps the most beautiful city in the world like it's Toronto at rush hour. Slow. Down.
In the pedestrian-only streets surrounding St. Stephen's Cathedral, you can't throw a stone and not hit an outdoor terrace or a Michael Kors. I opt for the patio seat and a Vienna lager. I avoid eye contact with a couple I recognize from the boat sharing a pizza across the laneway. I didn't come all the way to Austria to eat Italian, FFS.
I'm having the schnitzel, of course. There's just nothing like a nice plate of hot pork schnitzel and a bushel of potatoes on a 35º summer afternoon I find. When it arrives, it's the most succulent, perfectly cooked flat piece of heaven I have ever inhaled. These people have been preparing this meal for centuries and it shows.
But what's all the banging? I realize I'm seated under a window to the kitchen, the continuous schnitzel-pounding a soundtrack to my ever-expanding belly. Time for that nap.