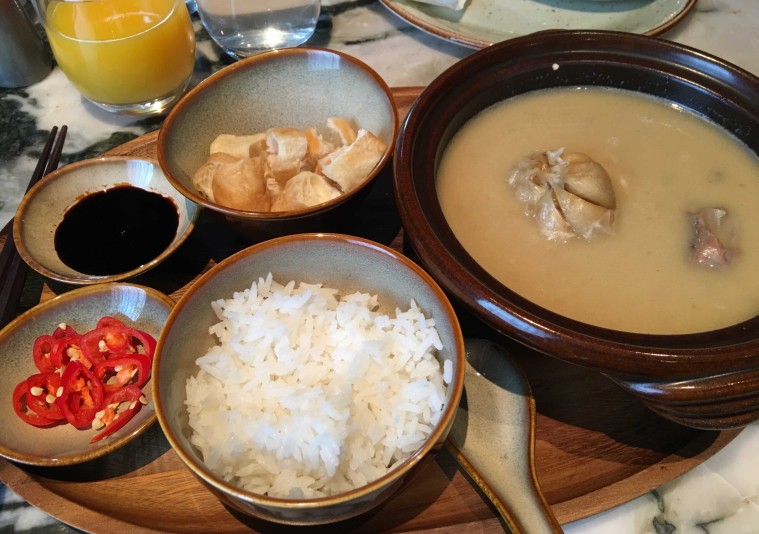 Ribs for breakfast at Po in the Warehouse Hotel. (Doug Wallace)
I had ribs for breakfast
SINGAPORE—I realize you may think this is just a column about weird things I have eaten on the road in crazy, lawless places—far-flung gastronomic adventures in fermented shark and beetle larvae and eggs buried in the ground for a month. And to a certain extent, you're right. But what if it's—ribs for breakfast?
This happy life event happened to me at Pó, the restaurant in The Warehouse Hotel Singapore, created in partnership with Mod-Sin pioneer Chef Willin Low. By modernizing traditional grandma-like recipes, Low blends the cultural mish-mash of Singapore's heritage with the familiarity of comfort food. (Follow him @willcookwilleat.)
The steaming, spicy bowl of hearty ribs are a case in point. Sure I could have had bacon and eggs, but pork ribs and a head of garlic swimming in a pepper broth with bread crusts and rice on the side to mix in to my liking was a breakfast of champions. When in Rome.