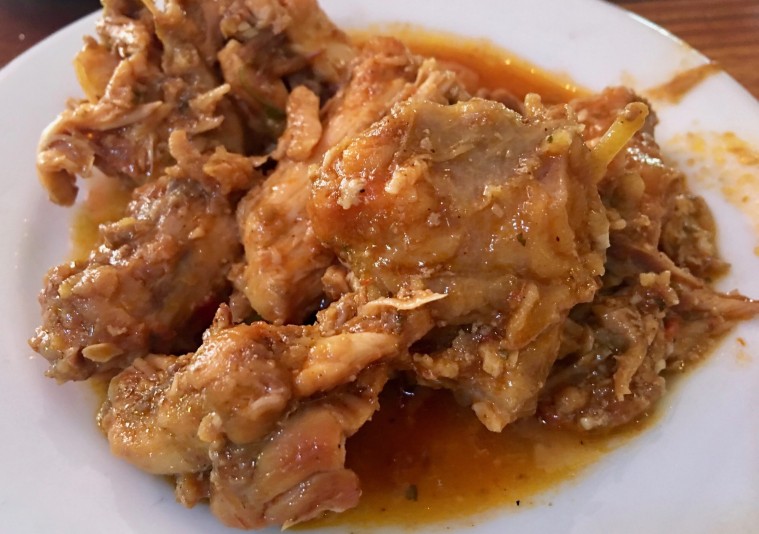 Iguana stew hits the spot at Jaanchie's Restaurant, Curaçao
Have the iguana stew
WESTPUNT, CURAÇAO—When we get out of the car at Jaanchie's Restaurant, the birdsong hits us instantly: dozens of black and yellow bananaquits chirping all at once, blanketing the dense bushes at the front door, jockeying for the sugar in their little feeders.
Inside, Christiaan the owner sits down with each table individually and recites the menu personally. His family has been operating the restaurant for more than 60 years, hosting tourists and locals alike, who pull up the bamboo furniture to the floral tablecloths and tuck into classic Curaçaoan mainstays: garlic shrimp, fried grouper, goat stew, cactus soup. He ends his recitation with the iguana stew, which, after initially balking, we agree to try—just a small plate. Apparently, they raise their own.
Guess what? Tastes like chicken. Maybe that's why iguana is also known as "free chicken" in these parts. There are a ton of bones to navigate, but I manage and it's delicious, nice and spicy with a curry sauce. Yes, I'm doing this just to say I did it. You can, too. "Ever eat a bananaquit?" I ask. God knows there're lots of them. But they're just for show.