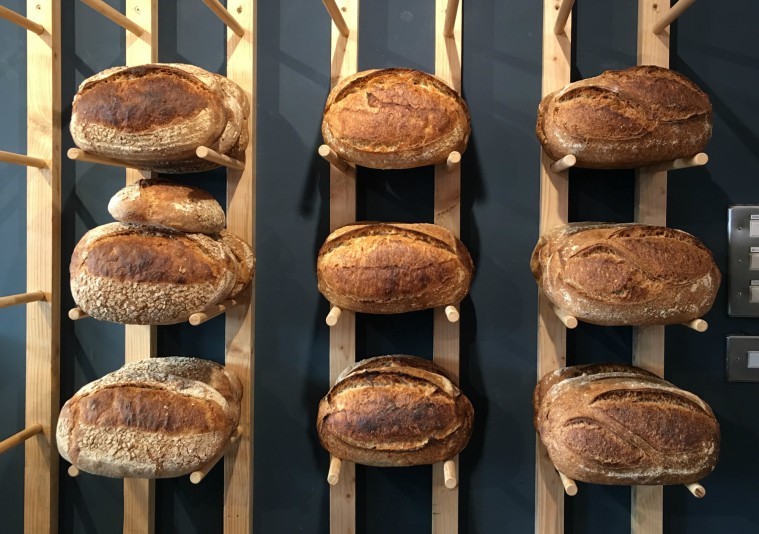 Ursa Minor Bakehouse, Ballycastle, Northern Ireland (Tim Stewart)
Baking in Ballycastle
BALLYCASTLE, NORTHERN IRELAND—Dara O hArtghaile treated us to a lesson in sourdough at Ballycastle, Northern Ireland, at Ursa Minor Bakehouse. The big secret: He uses methods that can be traced back hundreds of years, long before the birth of commercial yeast.
"Our process is slow, the bread naturally leavened, with no accelerators or additives," Dara says. Every Ursa Minor loaf has only four ingredients: stoneground organic flour, water, salt—and time. "A loaf here takes 36 hours from start to finish, whereas plant bakeries take one hour. We ferment everything naturally, the gluten developing properly," he says. "The slow process makes for better digestion." If you find yourself in their busy vegetarian café, have the stew.
Vegetable Stew
Ingredients
2 small onions cut into wedges
2 cloves of garlic, crushed
2 fennel bulbs, roughly sliced
500 g of mixed tomatoes, roughly chopped
2 zucchini or other squash, roughly sliced or cubed
handful of torn basil leaves
grated Parmesan cheese
olive oil
salt and pepper to taste
Directions
1. Preheat oven to 355º F (180º C).
2. Heat olive oil in a large pan, add onions and cook until translucent.
3. Add garlic and fennel, and cook for a few minutes, then add tomatoes and zucchini and cook for another few minutes.
4. Add salt, pepper and basil, and stir well.
5. Pour into a large oven-proof dish and bake for 40 minutes to an hour.
6. Remove from oven, sprinkle with cheese and drizzle with olive oil.
7. Serve with a green salad and thick slices of sourdough to mop up all the delicious juices.
SERVES 4
DISCOVERNORTHERNIRELAND.COM
THINGS TO DO: IN NORTHERN IRELAND
WHERE TO STAY: NEWFORGE HOUSE