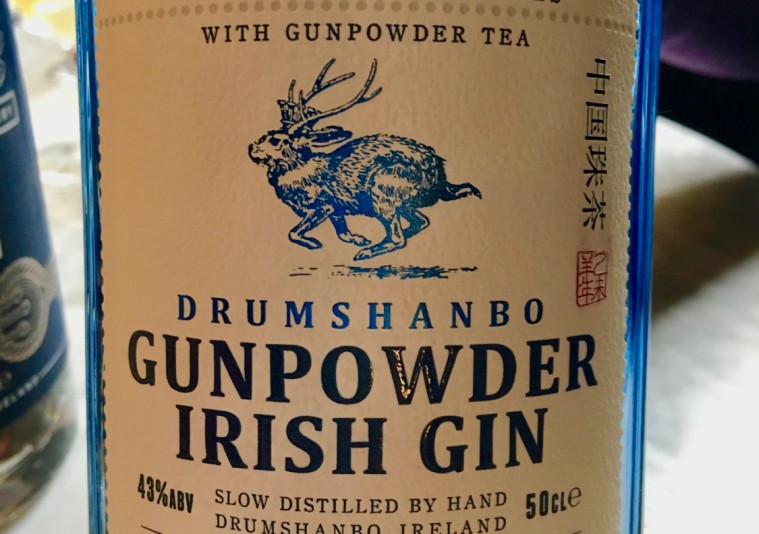 Belfast: Gin Jaunt
I'm one of those people who always has a bottle of backup gin, should the actual gin ever run dry. It's the larger size, a two-litre bottle, which we call the Super Big Gulp. People laugh, but they're more than happy to partake in said backup when the need arises.
My interest in gin began years ago, when I mixed drinks at my parents' card parties in the 1970s: gin fizzes, gimlets and rickeys. A martini for me is always gin-based unless otherwise specified—I'm that committed. Being invited to the opening of the new home of Bombay Sapphire at Laverstoke Mill south of London a few years ago was like a reward, a pilgrimage—one I still talk about, especially when I'm trying to impress other gin aficionados. (This always works.)
But England doesn't have the market cornered when it comes to gin any more as things turn out, particularly small-batch gin: A trip to Ireland proved very much otherwise.
This truth comes out in Belfast, while spending a full Saturday afternoon with Taste & Tour, a food and drink touring company that takes you "off the eaten track" to experience the top food and drink establishments in the city centre with a couple of different walking tours, including a Whiskey Walk and a Gin Jaunt. Basically, they walk people around town getting them drunk. A simple but fun business model—and they do well by it: The Jaunts sell out weeks in advance. I soon see why.
"There's a real fascination with gin at the moment," says Taste & Tour founding director Phil Ervine. "Gin is a fascinating spirit category, as no two gins are the same. There are so many different styles to explore, from London Dry and Old Tom to New Western and Plymouth Gin."
THINGS TO DO: IN NORTHERN IRELAND
TASTE TO TRY: SHORTCROSS GIN
Hello, Doug? It's me, gin. The tour takes us to five different locations where we taste very generous pours of seven different gins in three hours, starting off in one of Belfast's oldest pubs: the Victorian gin palace that is the Crown Liquor Saloon. We learn first about the pub (built in 1826 and restored to the tune of half-a-million pounds) and then embark on the gins, softening the first one with a Fever-Tree tonic, which I immediately dislike. The second tasting, a wet martini at Rita's nightclub around the corner, provokes a few grimaces at the cocktail's potency but our group's general volume increases. I'm shocked how many people admit to never having tried a martini before, but I guess that's the whole point.
At the third stop, I have to wave away the tonic and win kudos from Phil for just drinking the local Jawbox Gin on the rocks. It's delicious, with fresh citrus notes balancing flavours of juniper and pine. The founder of this Belfast distillery, Gerry White, is on hand to provide a bit of context, including background on the name, which is taken from the old Belfast communal sinks in the poorer parts of town, around which neighbourhood gossip was readily shared.
Farther along our tour, Boatyard Double Gin from Enniskillen in the southwest corner of Northern Ireland lights up everyone's eyes—mind you, we're five in, so the lights were kinda already on and we are all really, really good friends by now. Boatyard has an even more pronounced juniper taste with a floral tinge. One of the organic botanicals is sweet gale, a type of wild myrtle that grows on the distillery property.
The last magnificent example comes in a shelf-worthy blue-glass bottle. Distilled in Drumshanbo in the Republic of Ireland, Gunpowder Irish Gin has a citrusy, tea-like taste, with one of the more noticeable botanicals being something called gunpowder tea, a type of Chinese tea that is rolled into a tiny pellet. And yes, Virginia, there is a Santa Claus—Gunpowder has made its way to the LCBO.
VISITBELFAST.COM
DISCOVERNORTHERNIRELAND.COM