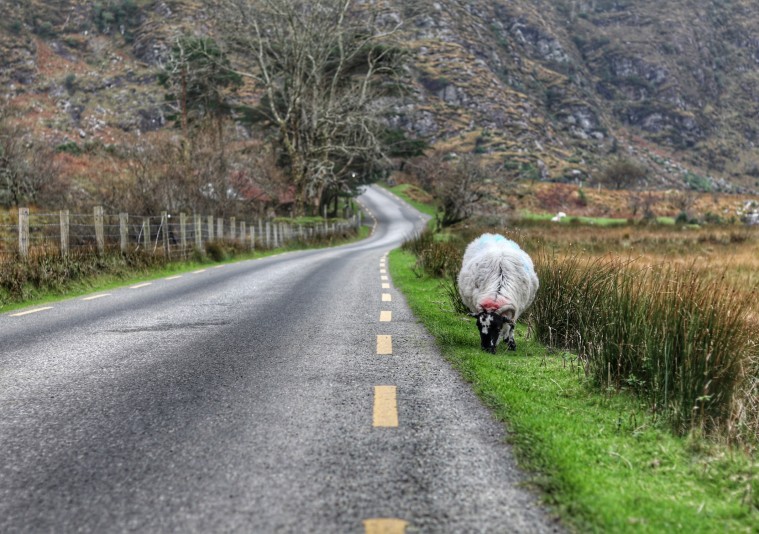 Photo by Rory Hennessey on Unsplash
UK and Ireland: Driving Tips
Left-hand drive is easier than you'd think—once you get the hang of it, of course.
Mind the curb. With left-hand drive, it's not so much driving on the other side of the road that's the challenge, it's driving on the other side of the car that takes some getting used to.
Opt for GPS. This is always worth the money and they call it sat nav here (satellite navigation). Map out your adventure in advance; winging it is for amateurs. That said, the GPS will take you on the main routes, whereas the sideroads may be much more interesting.
Check your speed. Northern Ireland is part of the UK, so road signs are in miles per hour, whereas if you're coming from Dublin, Ireland—being part of the European Union—favours the kilometre.
THINGS TO DO: IN NORTHERN IRELAND
THINGS TO DO: IN SCOTLAND
Slow down. Be on the lookout for sheep, cows, RVs, tour buses, motorcycles, etc.
Relax. Though the roads are narrow, they are far less crowded than those in the Republic of Ireland or in England or Scotland, so this is a good region for beginner left-hand drivers.
Shift gears. Note that if your car has a standard transmission, the gears will be in the same place with left-hand drive—you will just be sitting on the other side of the gearbox. (So, first gear is up and away from you.)
Share the view. If you're able, take turns driving, so one of you doesn't miss out completely on the gorgeous scenery.