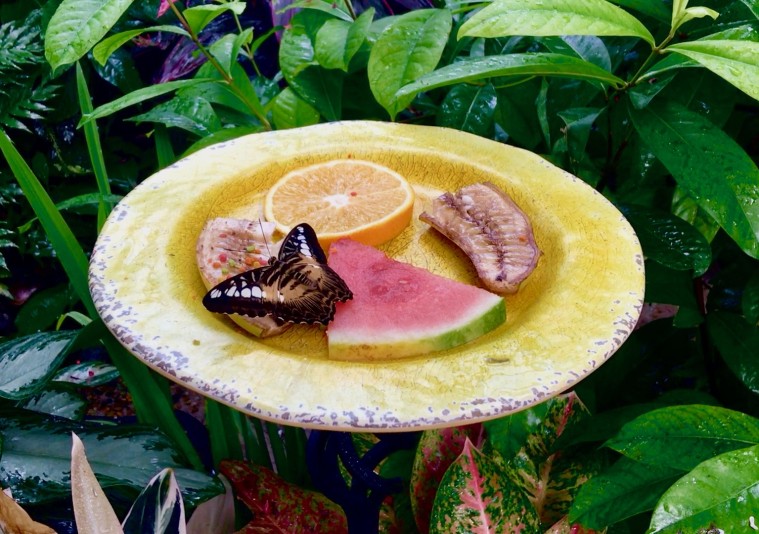 When it's not sponges filled with sugar water, it's bananas (that look like fish fillets, oddly). (Doug Wallace)
What do butterflies eat?
KEY WEST—The answer? Pretty stuff, that's what. After a rather surreal couple of days combing the streets of Key West looking for trouble and pretty much finding it (three words: naked pool party), we finished up a road trip through the Florida Keys with an hour stroll through the famed Key West Butterfly and Nature Conservatory. So gorgeous!
There are hundreds of butterflies, 50 or so various species, flitting around exotic, flowering plants and colourful birds, turtles, even a pair of pink flamingos. The ones bellied up to the troughs offered the best opportunity for photos I found. But what they eat! Like kings!
Mostly plant matter—flower nectar, tree sap, rotting fruit—but so artful! I watch them chow down on watermelon, bananas, fruit juice, sponges full of sugar water. Their little tongues are like straws. It's like a candy store out of Willy Wonka, their meals are so gourmet.
I guess when you're only going to live an average of about two weeks, you might as well live it up.