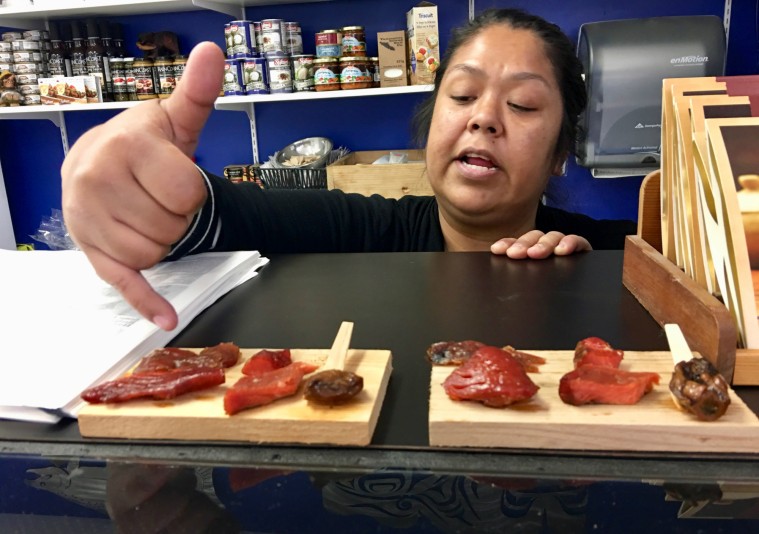 My heads spins clear off at Dockside Smoked Fish Store in Tofino. (Doug Wallace)
I get chummy with the chum
TOFINO, BC—Salmon candy. It's like a carrot on a stick. You dangle that in front of me and I will walk for miles. When I'm lucky enough to get my hands on these sweet and salty smoked-salmon morsels, I ration them for weeks, savouring every molecule. Thankfully, it's part of the Tofino Food Tour we take on Vancouver Island's west-coast paradise, eating our way through the town.
For our Tofino food frenzy, we hit the ground running with Kate McCallum, whom I love from the moment she hands me a maple doughnut with bacon on it. This is just scratching the surface I soon discover, as we meander through town learning bits of local lore and present-day news punctuated by stops at Schooner Restaurant for chowder and beer, the Paddler's Inn waterfront patio for charcuterie and cheese, the Ice House Oyster Bar built into an ice house at the end of a pier, and Dockside Smoked Fish Store, which specializes in my precious cured and smoked and jerked salmon. At last.
I become really chummy with the wild chum salmon jerky and buy a mittful for my suitcase. No one really bats an eye when I begin talking to the food.