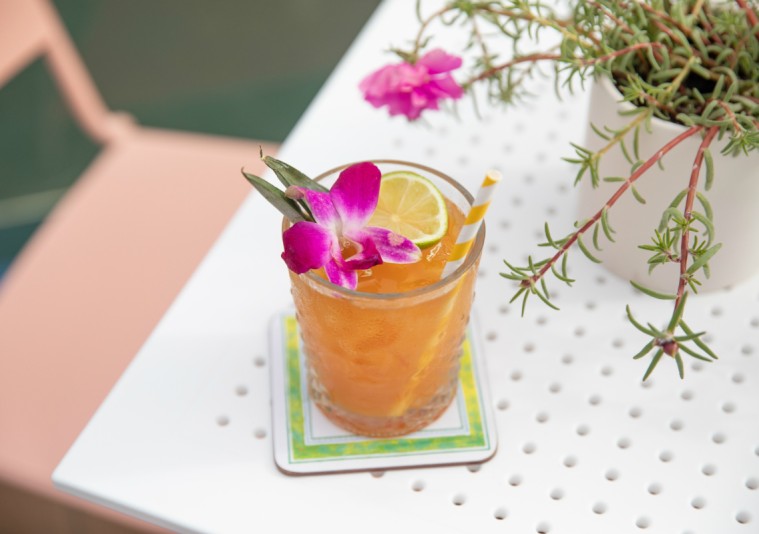 The Rum Swizzle on The Birdcage rooftop tastes just like—another one. (TheBirdCageBDA.com)
The Swizzle is the shizzle
BERMUDA—Sure, we bring home tequila (Mexico), rum (Barbados), triple sec (Grenada) and Blue Curaçao (um, Curaçao), but for Bermuda, all you need is the recipe for the delicious Rum Swizzle.
And here you are, perfect for the newly revived Return of the Cocktail Hour the world is enjoying full-tilt.
Bermuda Rum Swizzle
2 tsp Sugar
3 oz. Lime or lemon juice
1 oz. Grenadine
2 dashes Angostura bitters
4 oz. Dark rum
Blend all ingredients with eight ice cubes until frosty.
SERVES 2