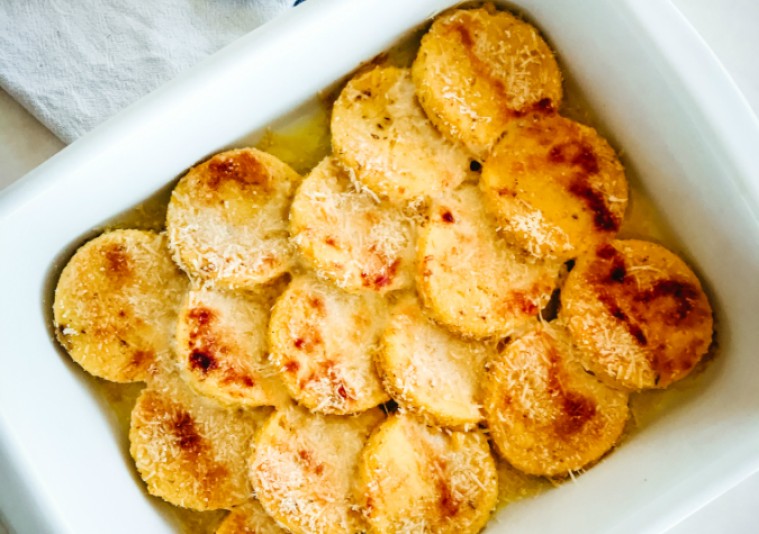 Roman-style baked gnocchi, made with semolina and baked with butter and tons of Parmesan cheese.
Burnt Butter
LONDON—Everyone pooh-poohed the Quarantine Cooking chain letter I forwarded (admittedly begrudgingly), but then—the amazing recipes started to arrive from far and wide. Coconut cake, roast beef, eggplant parm, tuna tartare, chutneys, desserts, the works. Lots of comfort food; no surprise there. The printer was getting a workout, until a recipe arrived from London foodie and creator of new food app Burnt Butter, Gabriele Roberto, a friend of a friend it turns out. He forwarded a link to a lovely pasta dish.
The free app is like a little gathering place for recipe sharing. You post your own recipes for others to try, like, rate and share. You have access to all the posted recipes and can search for specific dishes or simply for inspiration. The recipe builder is easy to use, there's grocery-list capability and there's a spot for uploading your own chef profile.
When we've all got nothing better to do than cook, we may as well make it fun with a little Burnt Butter. Makes the getting fat part easier anyway. (That's p-h-a-t, baby.)