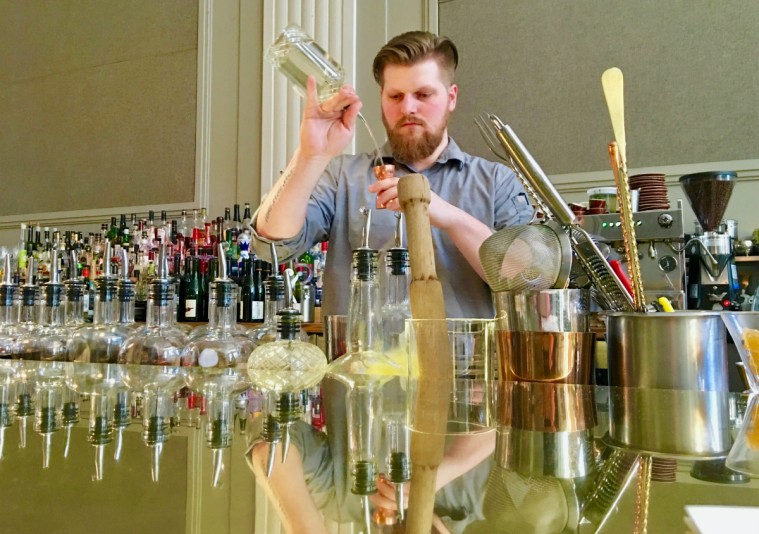 Riviera mixes up the classics, the neoclassics and nine different Negronis. (Doug Wallace)
Ottawa Cocktail Crawl
OTTAWA—This town never disappoints me—particularly when there's a cocktail to be shaken. The mixology is beyond good. Must be all those thirsty MPs giving all the bartenders ample practice. Here's your next cocktail crawl.
Start at the newly redone Zoe's Lounge on the main floor of the Fairmont Château Laurier. The smart crowd here is choosing from the classics or from a collection of Old Fashioneds, also classic. Beautiful room.
READ THE REVIEW: CHÂTEAU LAURIER
We order a dozen oysters and a couple of craft cocktails at The Rabbit Hole on Sparks Street shaken up by a set of twin bartenders. It's like they saw us coming. We then drink in the charm of its modernized 123-year-old digs. The intimate dining room downstairs is a good spot for a tête-à-tête—the pizza menu's dozen red or white pies will hit the spot.
The nearby Riviera is the talk of the town for many delicious reasons. Start your experience with Acadian caviar or scallop crudo from the raw bar, then carry on to a creamy burrata or seafood chowder. Five pastas and five mains, including rabbit pappardelle and bacon-wrapped pheasant, round out the night.
On to the 16th floor of the Andaz ByWard Market to Copper Spirits & Sights for a nightcap and a fuzzy (read: drunken), twinkly nighttime view of the whole city. You had me at fire pits. Bottoms up!