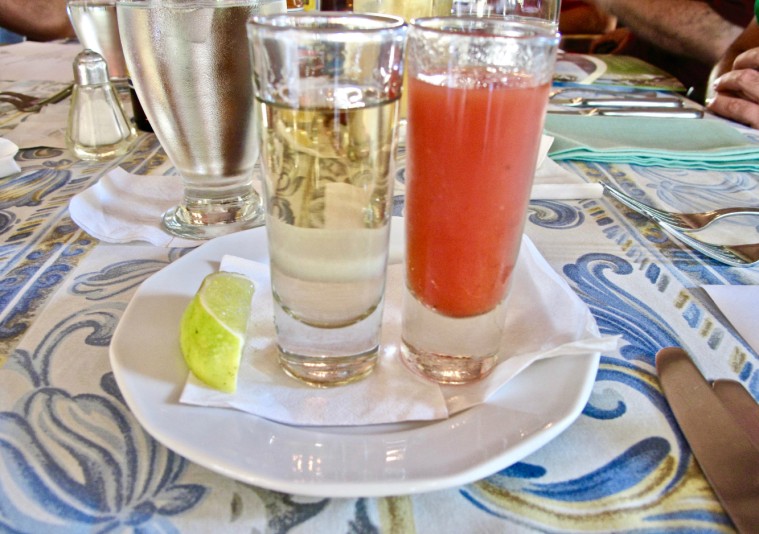 This little trio of lime, tequila and sangrita is known as the bandiera—the flag. (Doug Wallace)
DIY Sangrita
SAN BLAS, MEXICO—My tequila has a friend that lives in the freezer and comes out on weekends. It's called sangrita, a spicy mix of juices employed as a chaser for tequila, to cleanse the palate between sips.
It's particularly good when you're drinking high-end tequila or creating a tasting flight in the backyard for your friends.
Though its origins are unknown, sangrita was discovered by me in a nice restaurant in San Blas, Mexico, of course, on tour through the highlights of Riviera Nayarit.
You can do it, too. Recipes are as varied as those for pasta sauce. Here is mine below. (I freeze this in ice-cube trays.) You can also find recipes that include Clamato, grapefruit, cucumber, even grenadine (though, yuck). I think the onion is crucial, so don't skip that.
How to Make Sangrita
½ cup tomato juice
½ cup orange juice
2 tbsp. fresh lime juice
1 tbsp. minced onion (super fine)
2 dashes Tabasco
1 dash Worcestershire sauce
1 pinch salt
1 pinch pepper