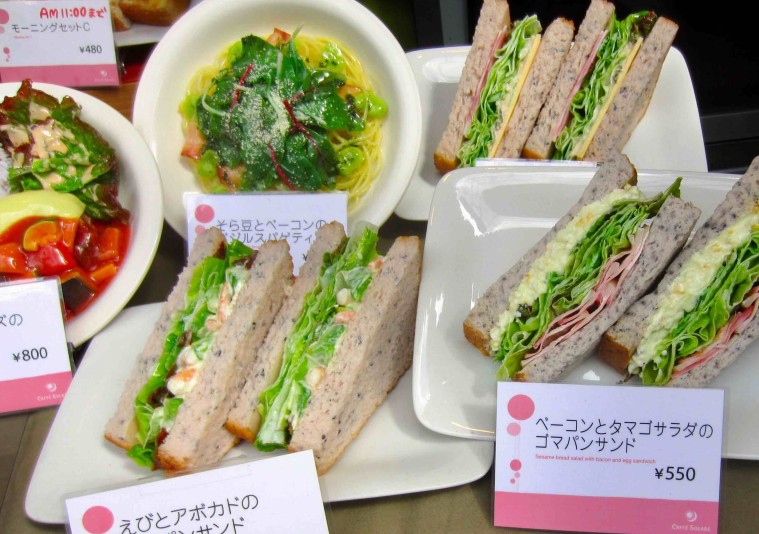 Everything is fake, right down to the iceberg lettuce. (Tim Stewart)
Fake food in Japan
TOKYO—These sandwiches look good enough to eat. Revisiting photos from a trip to Japan in 2012, I came across images of plastic food, taken outside a few restaurants in Tokyo and Osaka. Called sampuru, this shiny fake food has been used by restaurants to lure customers for more than 100 years. The practice pre-dates colour commercial photography, so the original wax models were used long before colour menus were a thing. Many restaurants do both.
Sampuru food models are now handmade from polyvinyl, the replicas being incredibly life-life—and perfect for tourists who can't read the menus. Actual food is used, pressed into silicon to make the moulds. Though they have a "cheap" connotation, these dummies are expensive, like $85 for a rice ball. We're looking at about $650 for big platter of sushi for four people. Guess they're not changing the menu that often…
Keep an eye out: You can find sampuru in many restaurant supply stores and markets. Makes a great souvenir!