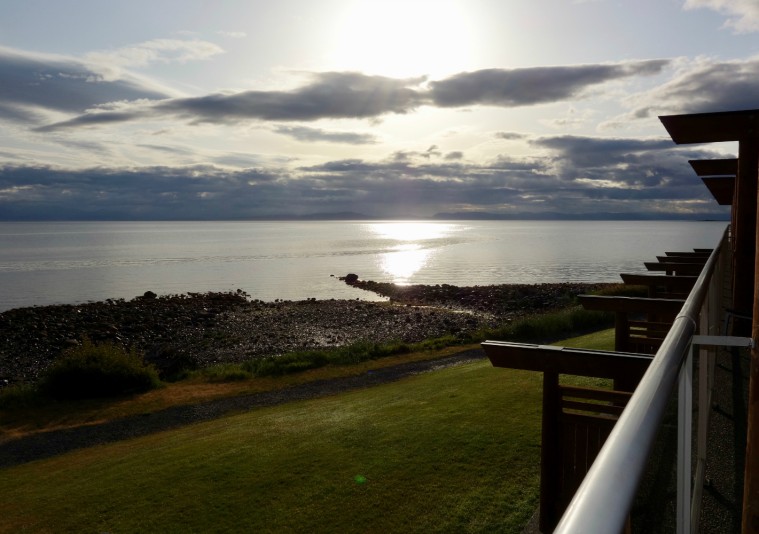 What was once a fishing and lumber community is now a vibrant, cultural whirlwind. (Tim Stewart)
Comox Valley
Wandering the twin towns of Comox and Courtenay in the Comox Valley on Vancouver Island makes for a relaxing weekend of fun.
With mountains and a glacier to the west and the Strait of Georgia to the east, this thriving lowland offers nature-lovers plenty of adventure. Well known for its air force base installed during the Second World War, Comox Valley is just as popular for wildlife tours, mountain biking over 250 trails, year-round golfing—even caving on a rainy day. Take the ferry to Nanaimo, rent a car and head north. You can't miss it.
Bunk down. Drop anchor at the Kingfisher Oceanside Resort & Spa, a beach resort, yoga retreat and destination spa noted for its detoxifying water circuit, the unique Pacific Mist Hydropath. Top off your visit at top-rated Ocean7 restaurant. The adjacent AQUA Bistro & Wine Bar serves more casual fare and has a nice patio overlooking a tailored courtyard garden filled with gas fire pits.
READ THE REVIEW: THE KINGFISHER
Drink up. The Comox Valley Wine Tour will hit all the high tasting notes, including 40 Knots, the Island's largest winery. Big on biodynamic wines—vegan and gluten-free—the winery is located on a slope facing the Salish Sea, letting its sun-soaked microclimate inform its distinct Pinot Noirs, Pinot Gris and Chardonnays. Dozens of craft breweries will keep the beer-lovers busy, but if you only have time for one, make it the Gladstone Brewing in downtown Courtenay. Pop by for lunch or a snack on the patio or in the fun tasting bar.
Knees up. There are about a million festivals in the region. These include: The Filberg Festival, four days of arts music, food and fun in Comox · Vancouver Island Music Fest, three days of outdoor concerts near Courtenay · Cumberland Empire Days, since 1891, an annual celebration with a street market and parade · Comox Nautical Days, since 1958, includes dragon boat races, music and fireworks · Comox Valley Exhibition Fall Fair, open-air markets and mainstage entertainment · Comox Valley Shellfish Festival, celebrate with local food and wine producers
Branch out. You've got food tours to indulge in, bikes to ride and salmon to fish. Plus, helicopter rides over the Vancouver Island mountain range and Comox Glacier will make for more than a few stories. And critters! Whale-watching and marine safaris add both inspiring scenery and wildlife adventure to your memory mix.