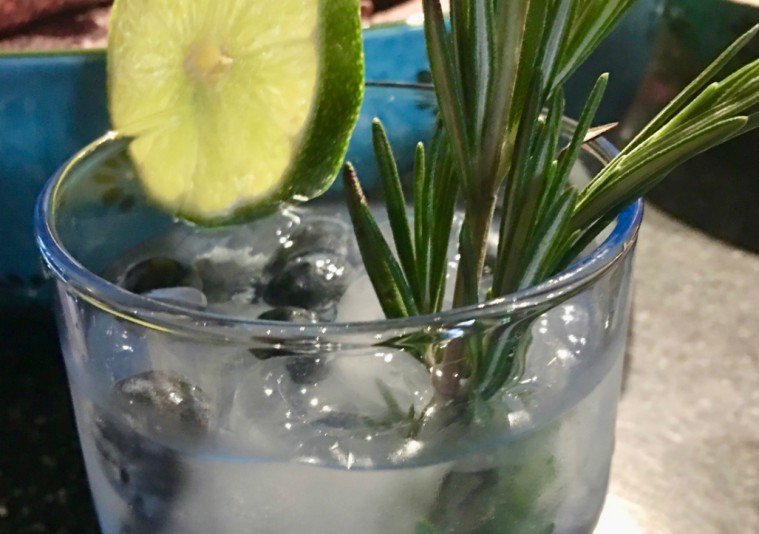 Rhubarb, hibiscus, berries, quinine and rosemary—a veritable bouquet of flavours. (Doug Wallace)
There's rhubarb in my gin
DOVERCOURT PARK, TORONTO—Lots of time for obsessing about rhubarb this year—rhubarb crumble, rhubarb custard, Grandma's rhubarb chutney. (What's with the silent "h"? It's like it comes from a time of rheumatism and diarrhea.)
I laugh thinking of how rhubarb used to invade our gardens back home, only to now see it land in my grocery cart at what works out to about a dollar a cup. This rhubarb season seemed longer for whatever reason, particularly when I find it again on Canada Day, infused into a gin cocktail mixed up by my friend Blaine.
Deliciousness knows no bounds when it comes to rhubarb gin. Collective Arts Distilling launched its flagship Artisanal Dry Gin and seasonal Rhubarb and Hibiscus Gin in 2019 in the LCBO, and also in Chicago, New York and Connecticut later that year. Both gins have won silver awards at the San Francisco World Spirits Competition.
Blaine treats his to just a splash or two of Fever Tree Tonic, lots of ice, a few fresh blueberries and—here's the kicker—a sprig of garden-grown rosemary to stir it all up. He calls it a Forest Gin.
Needless to say, my Forest Gin didn't last long. It feels both refreshing and special, like you have to hold out a pinkie and baby it a bit to let the ice melt. And it tastes like the garden but, say, a really fancy English one with croquet hoops.