Travelling With Kids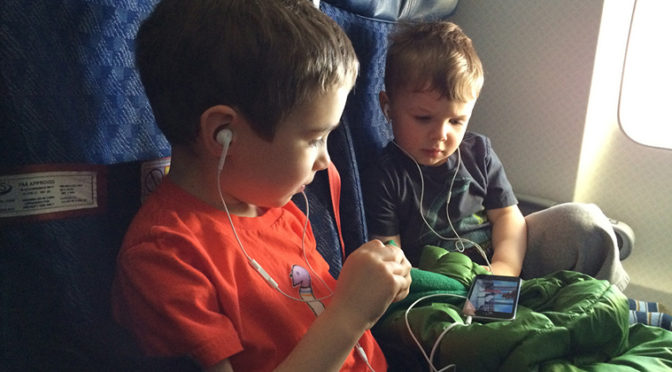 My mother used to tease us that she employed a gin-soaked rag to keep us quiet in the car on long trips.
That accounts for my sweet tooth. She could well have, but likely not, and it certainly would be frowned upon in this day and age. With more and more children taking to the skies, parents need all the tips they can get. Start with a few of these.
1. Choose a destination where the change in climate is not too drastic.
2. Make a very detailed packing list (even if you think you don't need to), writing down everything from the basics to weather-appropriate clothes.
3. Resist the urge to pack the entire nursery. Resorts and hotels worth their salt will have larger items like high chairs, usually at no charge. Ask them before leaving home.
4. Pack more of things you won't likely be able to buy.
5. Schedule your flight to coincide with nap time or fly overnight. If the airline offers it, book a bassinet.
6. Opt for a direct flight, and nothing that lands too late at night.
7. Give her a bottle or sippy cup for takeoff and landing, to help ease any ear trouble.
8. A small cooler can come in handy for milk and food. (Flight attendants won't let you use the fridge.)
9. Bring compact, multi-faceted toys and games only, including your iPad.
10. Do you have a new toy to surprise him with halfway through the trip?
11. Beware: Children's Gravol can sometimes have a reverse effect.
12. Relax. Your children can sense your stress.